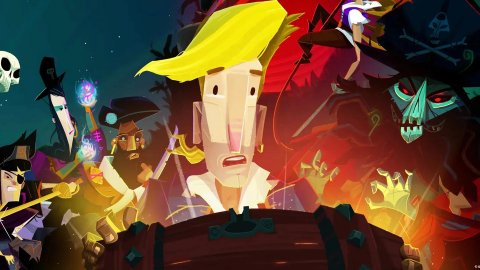 School has now begun and it is also starting to get cold, some daring could still use the weekend to go to the beach or devote themselves to real life, such as seeing people or doing things, but we know well how these are jokes with respect to the fundamental question: what will you play this weekend?
This week to tell the truth has been quite full of news, but above all one stands out, which concerns a historical return: Return to Monkey Island is finally a reality and should not have particular rivals for all those who they played the originals, since it is a game conceived and built directly by the historical authors of the series, Ron Gilbert and Dave Grossman above all.
You can find out better with our review of Return to Monkey Island, but if you are in doubt the advice is to spend the weekend among its pirate settings.
The arrival of Hardspace Shipbreaker, the space scrapper simulator, which after a period of exclusive PC
also arrives on
consoles and is also on day one
on Xbox Game Pass
.
Slime Rancher 2, an image A very rich week, however, as regards the
Microsoft
subscription service, which also proposes the arrival of Deathloop one year after the release on
PS5
, concluded the exclusive relationship with Sony, while Slime Rancher 2 has also arrived in the catalog, following a real sleeper hit and already a huge success on Steam.
For the rest, we also remember the arrival of Serial Cleaners, Prodeus, Shovel Kinght Dig and Session: Skate Sim for a mix of diversified experiences. From Square Enix comes a classic-setting strategic JRPG called The DioField Chronicle, while challenge enthusiasts can probably look to Soulstice. In short, this has been a really intense week in terms of video games, as befits the start of an autumn that could be very rich: in the meantime, what will you be playing this weekend?
Have you noticed any errors?