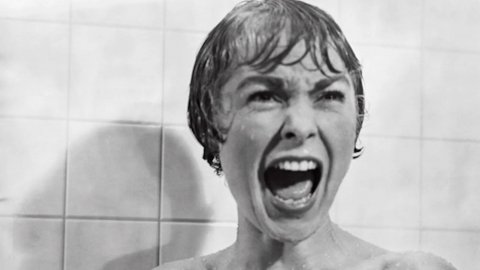 If you are
a fan of good cinema then you will surely be interested in Hitchcock's Psycho Adventure, a completely free point and click adventure created to celebrate Alfred Hitchcock's masterpiece.
Alfred Hitchcock's Psycho Adventure Game - Teaser "Out Now! " from Mathieu Ratier on Vimeo.
The game
allows you to
experience the story of Marion Crane and her happy stay, so to speak, at the Bates Motel. She is a secretary who just stole $ 40,000 from her employer. Unfortunately, his escape will not end very well, although his death will be studied by countless film students from all over the world.
Hitchcock's Psycho Adventure on itch.io
As for the gameplay , Hitchcock's Psycho Adventure is a truly classic title: with pixel art graphics, puzzles to solve and more. There are also some scenes from the film reproduced with the style of the game.
Of course it is a very small title, but it is of excellent workmanship, also considering the price required to play it: graphically it is excellent, the puzzles are well thought out and
there is also
a twist in the gameplay towards the end. There is also Hitchcock for added value. Having seen the film helps, but it's not essential. This is a great way to take a virtual visit to the Bates Motel.
Have you noticed any errors?