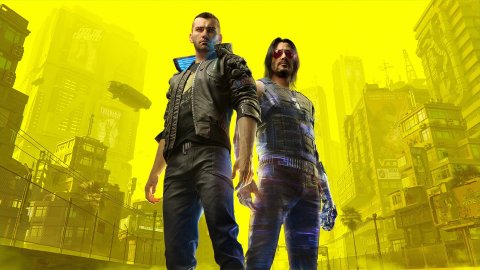 Cyberpunk 2077 is
experiencing a second youth, so much so that it has surpassed the number of contemporary players of
The Witcher 3
: Wild Hunt on Steam: 104,827 users against 103,329.
This is also in this case one of the positive effects of the Cyberpunk: Edgerunners animated series (review here), which prompted several people to return to Night City or visit it for the first time in the wake of the excitement for the world recreated by
CD Projekt RED
.
Specifically, last week Cyberpunk 2077 counted a million players a day, roughly returning to the figures recorded during the game's launch period.
Benji-Sales, who has always been an attentive and passionate observer of numbers and metrics, called the relaunch of the futuristic action RPG absurd, capable of overcoming the peak results obtained from a very strong product like the latest adventure by Geralt of Rivia.
We must not forget that The
Witcher 3 Wild Hunt
has so far totaled sales of over 40 million copies: an opponent that is anything but easy for anyone to beat.
Source Did you notice any errors?