BMW, the Neue Klasse is sustainable
BMW's Neue Klasse, the new platform from which the next generation of German cars will be born, is expected in 2025 and judging by the concept presented called 'the Vision Circular Concept' we can expect cars made with different materials of recycling and all 100% recyclable, by 2040.
The first, important step in this direction will already take place in the next few years is related to car interiors: it is not the first time that the ecological efforts of a car manufacturer focus on interiors, indeed, this is the first area where it is easy to introduce fabrics and materials made from old recycled plastic, in particular from fishing nets that pollute the oceans around the world. By 2023, all the interiors of BMW and Mini will be made entirely with materials defined as "vegan" - it is a way as any other to say that we can forget about animal skin as the upholstery of the seats - while the aluminum rims will be made using energy from from renewable sources by 2024.
| ); }
It's called Econyl, it's an ecological nylon made with recycled plastics, and BMW will start using it right away on the mats of the BMW iX and on the new X1. But this is not the only use that can be made of these plastics: thanks to the collaboration with Plastix, a Danish company, BMW is able to transform these fishing nets into plastic granules that can be used in injection molding processes. with which you can make components for the interior of the car. By 2030, BMW plans to use at least 40% recycled plastics on all of its vehicles.
---
BMW to purchase new round cells from Chinese makers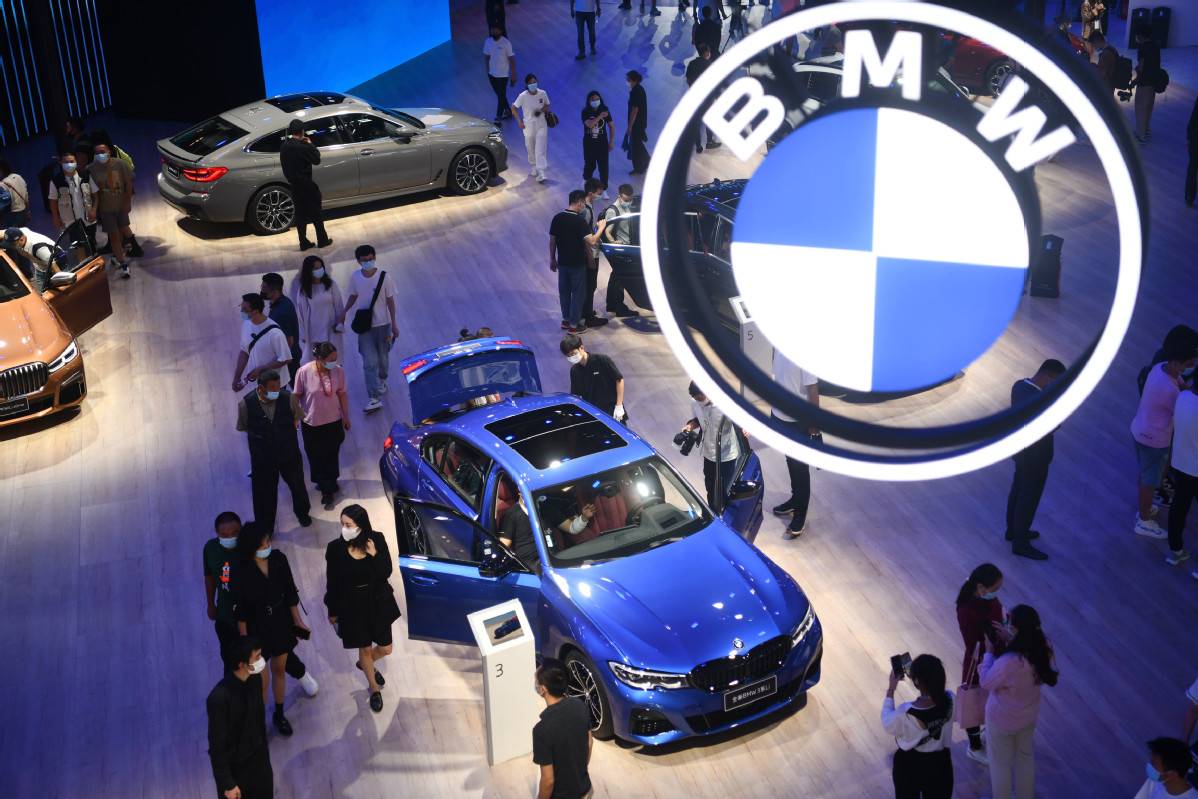 The booth of BMW at the Chengdu auto show on Aug 29, 2021. [Photo/IC]
German premium carmaker BMW said on Friday that it has inked deals with two Chinese battery makers to power electric models of its Neue Klasse starting from 2025.
CATL and EVE Energy will deliver new cylindrical battery cells, which come with a standard diameter of 46 millimeters, to the carmaker.
Their deals are worth over 10 billion euros ($10.99 billion). The two battery companies will build battery plants in both China and Europe.
BMW said it will also look for companies that can provide such products in North America.
Powered by the new round cells, BMW's sixth-generation eDrive technology used in the Neue Klasse will be a major leap with regards to energy density, charging speed and range, said the carmaker.
BMW's cumulative electric vehicle sales are expected to reach 2 million by 2025, and electric vehicles will account for at least half of its global sales by 2030.
CATL, the world's largest battery maker, has been a supplier for BMW for years.
'We look forward to developing and delivering more competitive and sustainable solutions for our partners to promote global drive for e-mobility and energy transition,' said Robin Zeng, founder and chairman of CATL.