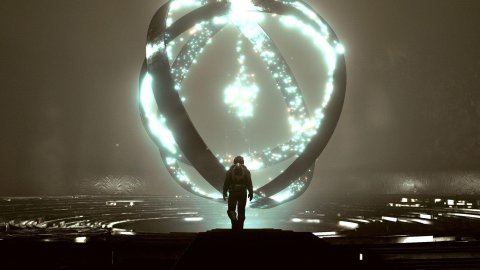 Starfield
To some it may seem incredible, but some modders are already planning to work on a community patch for Starfield, which fixes all the bugs. Actually having similar patches for Bethesda's games is a real tradition that has been going on for decades.
Amateur patches exist for Hines and Howard's company titles, normally bug-ridden at launch, basically since there are mods for his games. There are for example for Morrowind, Obivion, Skyrim, Fallout 3 and Fallout 4. Even Daggerfall has been the subject of an amateur remaster, with attached bugfixes.
However, the Starfield Community Patch project is "a collective effort of mod authors and the wider community of Starfield players to fix bugs," bugs and other issues in the game, which include tweaks, typos and other changes not made (or not yet published) by the developers. The ultimate goal is to improve the vanilla experience all players ", as described by the official site.
As specified, the patch will not include: new content (quests, characters, items, and so on); changes to the game balance (in addition to the correction of obvious errors) and any tweaks that clash with the original vision of the game.
As for the bureaucratic details of the patch, the participants
will have to
understand it as a collective work that will be launched for free on NexusMods.
There will be
a core team of modders, made up of mod authors of recognized value, who will manage the application of the fixes before publication. The patch will be completely
open source and
free. Donations will still be allowed, and will be distributed equally among the authors.
You can contribute at various levels: by making fixes, or simply by reporting bugs.
As explained by the founders of the initiative in an interview with GamesRadar +, the anticipation of the times of the Starfield community patch is due to the desire to immediately clarify some issues that have plagued other similar projects, others games, relating to ownership, copyrights, vision to follow, and so on. In short, it is hoped that those who participate are aware of what they are doing and do not make any claims during processing, when the game is already on the market.
Source Have you noticed any errors?
---
Starfield gameplay hopes dashed as Bethesda alters Gamescom plans
Starfield gameplay, as originally revealed at Summer Games Fest, has been picked apart and analysed from almost every possible angle, with fans eagerly anticipating a new Starfield gameplay trailer to offer more information on the space RPG. Originally, Gamescom 2022 seemed like it would provide some badly desired extra details, along with information about vampire FPS Redfall, but to fans' dismay, developer Bethesda seems to have had a change of plan.
In a news post on the Bethesda developer blog, the Fallout and Elder Scrolls creator originally invited Gamescom attendees to "come see Redfall and Starfield gameplay and get your hands on Fallout 76 while you're there". Naturally, this suggested that fresh footage of the galactic RPG, which so far seems to include survival mechanics, and a neat reference to the world of Fallout, would feature at the gaming expo in Germany, due to start August 23.
However, the post has since been updated: "Come see a replay of the Xbox & Bethesda Games Showcase gameplay presentations for Redfall and Starfield," it now reads, "and get your hands on Fallout 76 while you're there". There will be Starfield gameplay at Gamescom, then, but the same 15-minute trailer we saw earlier in the year. Fans have expressed dismay.
"Well that's disappointing there Bethesda," writes one. "You've got to feed us just a little more crumbs until the release date." "I am really disappointed they don't use Gamescom to show new gameplay," says another. "This is meant to be such a huge game but you cannot show off more than 15 minutes of rather unimportant gameplay at this point".
As well as the previous gameplay trailer, Starfield will be present at Gamescom in the form of life-sized version of VASCO, a robot which serves as the player's companion (the equivalent of Fallout's Dogmeat), with whom fans can get a selfie on the show floor. As for new footage, Quakecon begins August 18, and although Starfield is not on the game's official schedule, there is an outside possibility it could make a surprise appearance.
If, like us, you're hungry for more Starfield news, check out our guide to the Starfield release date, rumours, and facts. You can also find out more about the game's many locations with our Starfield cities guide, or learn about the game's character creation, Starfield traits, and Starfield skills. Alternatively, wile away the time between now and the eventual Starfield launch with something from our list of the best PC RPGs, which naturally includes Elder Scrolls and Fallout.