eFootball 2023 announced
During the day today, Konami officially announced e
Football
2023. The game, however,
will not be
published as a new product, but will update the old version, thus respecting the philosophy of a single platform, completely free, where
you can play
without necessarily having to pay for each annual release.
The announcement arrived on the game's social channels. "In preparation for the new season, we will update eFootball 2022 to eFootball 2023", reads the post launched on the internet. The change will not be immediate, however, but will arrive before the direct competitor (i.e. FIFA 23)
will arrive in
stores: the
Electronic Arts
football simulator will be available starting from the end of September, while the update of the Konami home
game will be
available towards the end of August. An anticipation that the Japanese publisher has always taken very seriously: in history, in fact, the PES series (and indeed that of eFootball) has always debuted well in advance of that of FIFA.| ); }
In preparation for the new season,
we will be
updating eFootball ™ 2022 to eFootball ™ 2023 in late August.
More information will be available soon, so please stay tuned!
- eFootball (@play_eFootball) August 12, 2022
Between the game of Konami and Electronic Arts, however,
a new video
game that will challenge this duopoly seems to be in the pipeline. Let's talk about UFL, which recently made a comeback with a short gameplay video focused on goalkeepers. The title should debut this year for
PlayStation
and Xbox consoles (no PC version, at least for now), but an
official release date
is still missing
---
eFootball 2022 Will Update To eFootball 2023 In Late August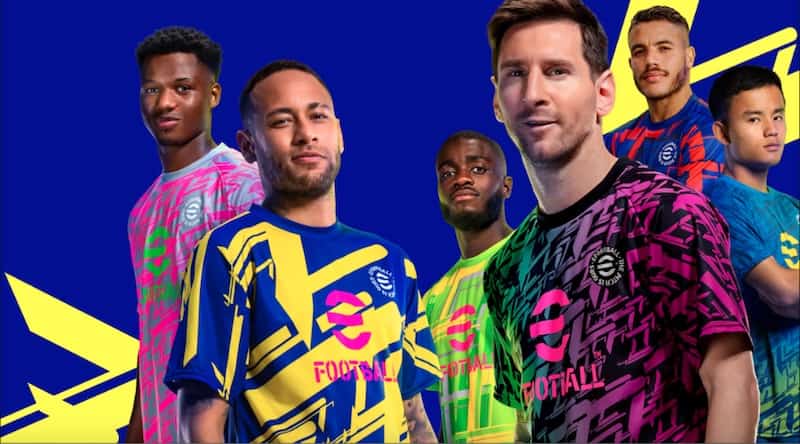 Konami has announced that eFootball 2022 will be updated to prepare for the new season by revamping the game as eFootball 2023 later this month.
No further details were announced but the game's official Twitter account confirms we'll hear more info soon. However, it did confirm that all your in-game assets and other data will be carried over.
We will continue collecting as much feedback from our esteemed users as possible, and we will keep on improving and implementing new features to make the game even more enjoyable for even more football fans.
As a part of the update to eFootball™ 2023, your in-game assets and other data will be carried over. Please kindly refer to the in-game announcement for information regarding the carryover process of in-game assets (eFootball™ Coins, GPs etc.) and other data.
Related Content – Sony PS5 Complete Guide – Everything Explained On PlayStation 5 For New Users
eFootball 2022 was released on September 30, 2021 on PS5, PS4, PC, Xbox Series X/S, and Xbox One, although the game was met with a lot of criticism for its perceived lack of content and numerous visual hiccups at launch.
Earlier this year, Konami revealed that eFootball's Master League will be released in 2023, while Cross-Platform Play is set to launch this winter.
[Source – eFootball on Twitter]