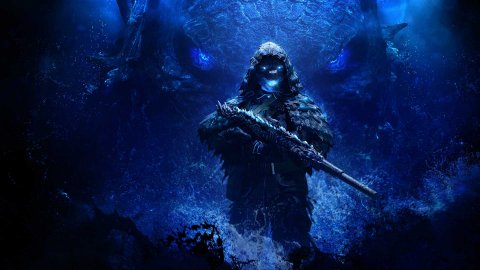 Call Of Duty
Activision is again under indictment for a
Call of Duty
costume that fans say was copied, exactly as happened recently with the Warzone canine costume. Specifically, the new character
would have been
copied from Midnight Society's Deadrop game. The author of the latter also commented on the matter.
Let's talk about Robert Bowling of Midnight Society who - we note the irony - has previously worked as a community manager for Infinity Ward at the time of Call of Duty 4 : Modern Warfare. The skin was published as part of the Malware Ultra Skin Bundle and is known as Doomsayer.
As you can see above, the two characters are very similar. Robert Bowling commented on the matter, thus making it clear that he is aware of the fact and that he is not exactly flattered by what is happening. He writes: "At least give him my name."
For the moment Activision has not commented on the matter and it is not confirmed that the Call of Duty version is a copy of the Deadrop character, although the similarity is so great that it is at least possible.
Looking to the future and Call of Duty Modern Warfare II instead, we know that the campaign will be playable a week early if you pre-order.
Source Did you notice any errors?
---
'Call Of Duty' Now Accused Of Stealing Skin From Dr. Disrespect's 'DEADROP'
DEADROP/Call of Duty
Midnight Society/Activision
Call of Duty, this is just getting embarrassing now. Just two weeks after an artist successfully proved that Call of Duty had lifted its now-cancelled Loyal Samoyed dog-headed skin from their own design, yet another skin has come under scrutiny, and somehow, this situation is even worse.
The skin in question is Doomsayer, which has already been on sale this week, and features a hooded operator with a holographic skull mask. The problem? It looks very, very similar to a skin that Robert Bowling posted back on June 1. Robert Bowling, the ex-Call of Duty creative strategist who is currently the studio head of Midnight Society, the studio making Dr. Disrespect's upcoming game, DEADROP, the self-proclaimed "Vertical Extraction Shooter." It's literally his profile photo.
You can see the skin above, which is supposed to be one of DEADROP's randomized NFT avatar "variants," but the similarities are clear. Obviously the holographic skull helmet, which is even the same color as Call of Duty's, but even the hood is attached to a little cape thing that goes over the back of the armor. It's a little too coincidental to see this go up on June 1 from Bowling and then Call of Duty's skin hit the store on August 15.
Could this be a coincidence? It's not impossible, and yet considering that Call of Duty just pled guilty to one of its artists ripping a skin two weeks ago, that does not exactly earn them the benefit of the doubt here.
Robert Bowling himself seems to believe this was indeed ripped from his design, and this has been his only public statement about the issue:
When asked for comment, he sent Kotaku an image of the Call of Duty sniper rifle named "Corporate Theft." Hah.
So far, Activision has yet to address the issue (I've asked them for comment), but considering the embarrassment they just suffered with the Loyal Samoyed skin, it would be pretty stupid to keep selling this. But unlike the Samoyed skin, this actually made it into the store and has already been sold, so that would require issuing refunds.
Is it really that hard to generate new ideas for military skins? How has this happened twice in two weeks with Call of Duty? How many other skins were potentially pilfered from other sources, and just not one has noticed yet? But yeah, this one is special. Taking a skin from your own ex-employee who is using it in his new game competing with your own? Absolutely A-level screwing up right there. We'll see what happens next with this absurd situation.
Follow me on Twitter, YouTube, Facebook and Instagram. Subscribe to my free weekly content round-up newsletter, God Rolls.
Pick up my sci-fi novels the Herokiller series and The Earthborn Trilogy.