Zalando Privé offers
Editor's note: we have updated the article in question to July 14, 2022 with the new promotions launched by the shopping giant.
Numerous proposals continue on the excellent site Zalando Privé and this week we have decided to draw up a list containing the best offers available and those that are about to start in the next few days. You will find everything you need for your wardrobe, from the eccentric Desigual to Hugo, with all the initiatives involving the best brands on the Zalando shop with unmissable discounts.
Zalando Privé, as specified in our previous one article, offers many clothing items of the best brands of the moment at practically bargain prices, however with limited resources and with limited offers. For this reason it is necessary to be timely in order to purchase a valuable product at an absolutely affordable cost.
To
be able to
obtain a discount
it is not
necessary to follow astral procedures. In fact, just visit the promotion page you are interested in and then proceed with the purchase, if the product is still available. Before proceeding, however, we would like to point out that the Zalando discount codes are not compatible with Zalando Privé.
Having said that, without further ado and without wasting any more time, we leave you with the best offers of the week from Zalando Privé, but first we want, as always, to remind you to subscribe to our four Telegram channels, respectively dedicated to offers, hardware & tech, clothing and
sports
and Chinese products, such as those of the
Xiaomi
, Redmi and Huawei brands. Good shopping!
N.B. :
if you are
interested in discovering all the discount codes of the moment, we advise you to check all the exclusive coupons available on the "Discount Codes" page.
The best offers of Zalando Privé
Champion up to -75% discount! | promotion valid from 14.07 to 16.07 Gabor - Shoes Super Discount! | promotion valid from 14.07 to 16.07 Geox shoes up to -69% discount! | promotion valid from 18.07 to 20.07 Replay up to -70% discount! | promotion valid from 15.07 to 17.07 Sunglasses for her / him Super discount! | promotion valid from 16.07 to 17.07 Summer Sneakers Super Discount! | promotion valid from 13.07 to 15.07 Di Diesel - Jewelery, Watches Super discount! | promotion valid from 13.07 to 15.07
Follow us and stay informed about the best offers!
Events »
Amazon Prime Day
| Black Friday Offers and Discounts »All offers | Discount Codes Telegram Channels »General offers | Hardware & Tech | Clothing and Sports Buying Guides »SOS Home & Garden
---
Top stories on Just Style in June…
Here are the top stories on Just Style in June: 
H&M Group, Norrøna under fire in Norway over environmental claimsNorway's consumer watchdog has issued warnings to clothing retailers H&M Group and Norrøna over what it deems "misleading environmental claims", adding their use of the Higg Index is insufficient as a tool to support their environmental claims.
US apparel imports in April indicate growing importance of PakistanThe latest figures to come from the US Office of Textiles and Apparel (OTEXA) for April reveal Pakistan is becoming an increasingly important partner to the region, now overtaking Honduras and Mexico to become its seventh-largest supplier of apparel.
Gap Inc to scale Central America sourcing as it backs VP Harris' Call to ActionUS clothing retailer Gap Inc is among the latest ten companies announcing new commitments to create economic opportunity in northern Central America as part of Vice President Kamala Harris' Call to Action for the region.
VIDEO INTERVIEW: Is West Africa the next frontier for apparel sourcing?Non-profit Tony Blair Institute (TBI)'s private sector development advisor, Kekeli Ahiable, tells Just Style why West Africa is one of the last frontiers for sustainable yet competitive garment manufacturing and how it can offer vertical integration along the value chain. 
Cambodia workers strike at Adidas shoe factoryThe Clean Clothes Campaign has revealed union leaders were arrested following a strike by Cambodian garment workers at an Adidas shoe factory last week allegedly due to poor working conditions.
Why the sudden influx of apparel rental and resale programmes?Circular business models of rental and resale are not a new phenomenon, but there has been a significant uptake of the schemes among fashion firms in recent months. But why now, and will these programmes actually help to move the needle when it comes to creating a more sustainable sector? 
Uyghur forced labour act goes live in the US today – A timeline of eventsThe Uyghur Act comes into full force today (21 June) in the US, banning the import of all goods from the Xinjiang region of China.
Bangladesh depot fire: Lack of transparency and cost for apparel supply chainA depot fire in Bangladesh understood to have killed at least 49 people will have financial implications for the apparel sector and highlights the importance of traceability and transparency within the supply chain, an industry expert tells Just Style exclusively.
Sourcemap unveils Forced Labor Compliance Platform to tackle Uyghur law challengesSourcemap, a global provider of supply chain transparency and traceability software, has rolled out a Forced Labour Compliance Platform to help US businesses meet evolving human rights standards ahead of the looming deadline for the Uyghur Forced Labor Prevention Act (ULFPA).
Global Fashion Summit: Copenhagen Edition – Key takeawaysGlobal Fashion Agenda hosted the Global Fashion Summit: Copenhagen Edition this week, drawing more than 900 leaders from brands, retailers, NGOs, policy, manufacturers and innovators in a bid to drive urgent action.
Garment makers in Asia face challenges as industry evolvesA new report from the International Labour Organization (ILO) says that although Asia remains a leading global garment maker, it faces an array of challenges.
Texprocess 2022 – Top innovations unveiledFollowing a three-year hiatus due to the Covid pandemic, the industry convened in Frankfurt, Germany, last week to attend the Techtextil and Texprocess trade shows. Just Style was in the audience as the winners of this year's Innovation Awards were announced.
US apparel sector requests "at least" ten-year AGOA renewalThe American Apparel and Footwear Association (AAFA) is urging the US Trade Representative (USTR) to renew the African Growth and Opportunity Act (AGOA) for at least another ten years, noting as companies are poised to diversify out of China, Africa is a logical place for many of them.
Biden signs Ocean Shipping Reform Act into lawUS President Joe Biden has signed the Ocean Shipping Reform Act into law in what is understood to be the first major update to US shipping laws in nearly a quarter-century.
Sri Lanka's economic revival will be built on export industriesThe Sri Lanka Apparel Sourcing Association's chairman, Wilhelm Elias, explains why the foundations of Sri Lanka's economic revival following its national crisis will need to be built on its successful export industries such as apparel.
Ralph Lauren promises to further extend life of products in 'Live On' pledgeRalph Lauren Corporation has announced a new pledge to enable its past and future products to live on responsibly by 2030, and unveiled its first Cradle to Cradle Certified product.
Tommy Hilfiger launches first rental pilotPVH Corp's Tommy Hilfiger brand has launched its first rental pilot in a move it says reflects its ongoing commitment to sustainability and to building a future of circular fashion.
Global Fashion Agenda report guides path to net positive futureOn the eve of its Global Fashion Summit, Global Fashion Agenda (GFA) has released a new report to help guide fashion leaders towards a net positive fashion industry.
Zalando acquires majority stake in HighsnobietyGerman fashion e-tailer Zalando has acquired a majority stake in Highsnobiety, with the global fashion and lifestyle media brand to act as a strategic and creative consultant to Zalando.
US names new envoy to tackle supply chain disruptionsThe White House and the US Department of Transportation have named retired general Stephen Lyons as the new port and supply chain envoy to the Biden-Harris Administration Supply Chain Disruptions Task Force.
Related Companies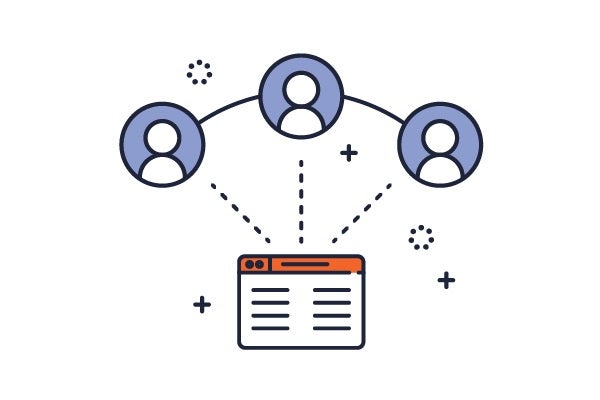 DeSL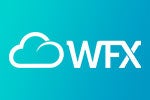 WFX (World Fashion Exchange)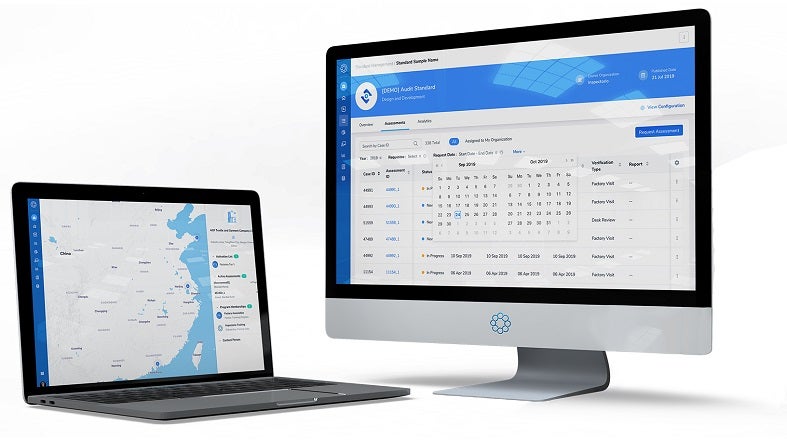 Inspectorio