Bloodlines 2 is in very good hands
For some time, many fans of the paper role-playing game have been wondering what happened to Vampire: The Masquerade - Bloodlines 2. The game has in fact suffered an unhappy fate, with the cancellation of the old build and the reboot, which took place internally. To date
there is no
new information on the matter, but in order to reassure fans of the series, the CEO of Paradox Interactive, publisher and developer who owns the rights of the series, has even intervened.
Through a post on Twitter, Fredrik Wester (CEO of Paradox Interactive) wanted to reassure all those who await Vampire: The Masquerade - Bloodlines 2. A few words, without details about the development. "I get questions about the state of the game every day on Twitter and it feels right to answer publicly. The title is in excellent hands and we can't wait to show you more as soon as the development team feels ready, "said Wester on the social network.| ); }
The game is in good hands and we look forward to showing you more when the team and the game is ready.
- Fredrik Wester (@TheWesterFront) July 19, 2022
Vampire: The Masquerade - Bloodlines 2 was originally announced in March of 2019. The game was originally slated for
PlayStation
4, PlayStation 5,
Xbox
One,
Xbox Series S
,
Xbox Series X
and PC. In 2021 the title was taken out of the hands of Hardsuit Labs and now appears to be developed in-house at Paradox. Keep following geekinco for all the news and announcements in the pipeline from
the world of
video games.
---
Vampire: The Masquerade – Bloodlines 2 "Is In Good Hands" Says Paradox, Though It Won't Show Up At PDXCon 2022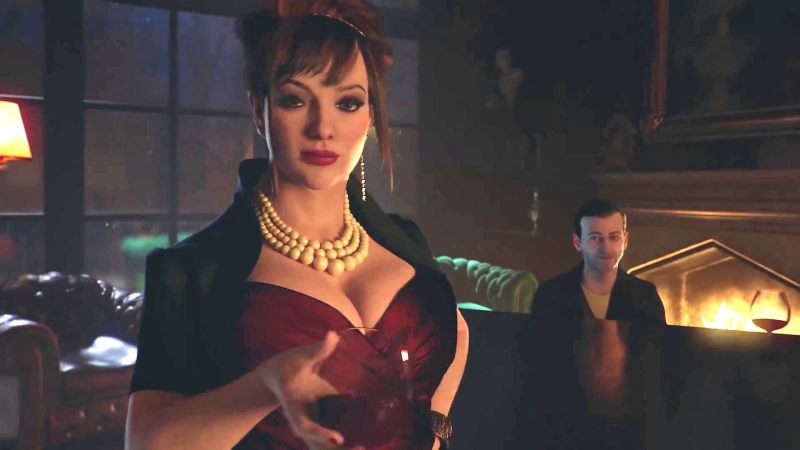 Update: This story was updated to accurately represent the development of Vampire: The Masquerade – Bloodlines 2.
Vampire: The Masquerade – Bloodlines 2 has had a bit of a tricky development period, first with delays, then key members of the development team leaving, until publisher Paradox got a whole new studio to finish off its development.
Now, Paradox's chief executive officer Fredrik Wester is saying on Twitter that the game "is in good hands," and that more will be made public when the team is ready to reveal it.
With that, Wester also clarified that the game won't be showcased at the publishers upcoming event, PDXCON 2022.
At the very least, it's in development, as it almost got cancelled after Hardsuit Labs was taken off the project.
The last update we got was that Paradox was "happy with the progress" being made under the game's new developer, but that was back in November of last year.
Hopefully we'll be able to hear more soon.
Source – [Twitter]