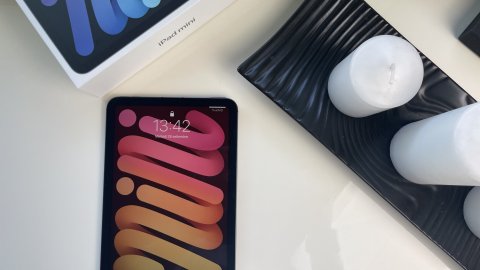 WWDC 2022
WWDC 2022 will air tonight, June 6, 2022, and
there will be
room for lots of news for
Apple
. What can we expect? Starting with the iPhone, passing through the Macs and also arriving at smartwatches and tablets, there are many things that could be announced. Here are the main rumors.
iOS and iPadOS 16
As reported by Bloomberg, there may be news for iOS 16, which would receive something new related to apps. It's unclear if we're talking about new apps, or a new visual look for apps.
There is also
talk of "new ways to interact with iOS".
For iPadOS 16, on the other hand, there are rumors of improvements to multitasking, so as to make the Apple tablet more comfortable to use as a replacement for a laptop.
It is also possible that Apple modifies the notification system, perhaps based on the Focus Mode of iOS 15. There is also talk of a dynamic status bar.
It will then be necessary to understand which devices will support iOS 16 Going forward. Some iPhone models will have to be "left behind" at some point.
WatchOS and MacOS
WatchOS There aren't many rumors about watchOS, but Apple usually offers news for these devices every year. According to 9to5Mac, there may be a better energy-saving mode than the current one, which basically shows only the time.
As for macOS, the rumors are few and discordant. There is some speculation about the name (Mammoth) and the addition of some iPhone Focus Mode features. For now, however, it is difficult to underst
and what is
credible and what is not.
Mac and AR / VR
According to Bloomberg, Apple will introduce at least two new computers "around the middle of the year". Among the most credible announcements for WWDC 2022 there is a Mac Pro. There is also talk of MacBook Air and Mac Mini, with some rumors pointing to the new M2 Pro processor. During the conference we could also talk about the latter.
In addition, there has long been talk of Apple devices for augmented reality and virtual reality. In fact, we don't think there will be room for this type of product. A report claims Apple intended to show it at WWDC 2022 but there have been delays and it won't happen.
Tell us, what are your expectations?
Source Have you noticed any errors?
---
WWDC 2022 Spoiler-Free Video Stream
Apple's WWDC 2022 begins today, with the event kicking off at 10:00 am Pacific Time via the traditional opening keynote. We know that some MacRumors readers who can't follow the event as it's being broadcast are interested in avoiding all of the announcements and waiting until the event video is available for on-demand viewing so as to experience it without already knowing the outcome.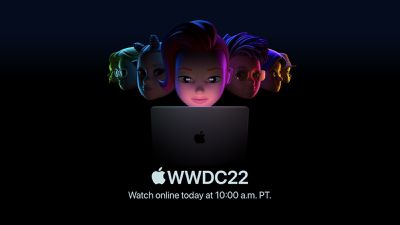 For those individuals, we've posted this news story, which will be updated with a direct link to the presentation once it becomes available from Apple. No other news stories or announcements will be displayed alongside this story.
Apple's recent virtual events have been made available to view almost immediately following the conclusion of the broadcasts, and we expect similar timing for today's event.
Users waiting for the video to be posted are welcome to gather in the thread associated with this news story, and we ask that those who follow the events as they occur refrain from making any posts about Apple's announcements in this thread.