Sonic Frontiers won't be postponed just because fans have asked for it, the Sonic Team leader insists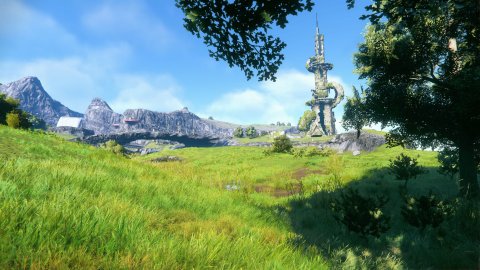 Sonic Frontiers won't be postponed just because fans have asked for it
As many will know, Sonic Frontiers did not make a good impression on the public and fans took advantage of social networks to ask the developers to postpone the game and take the time to refine it, if not really change it. The head of Sonic Team, however, has insisted that
there will be
no postponements.
During an interview with VGC, Takashi Iizuka said he was not surprised by the reaction of the fans. "We realize that everyone reacts to the videos they've seen and, not understanding what t
his new game
play is, they compare it to other games they already know. We see
a lot of
people saying," Oh, that's a little bit like that, that's a little bit. like this, but it's not like that, it's not like that "."
"Actually, the team is creating a new game format for Sonic, which we call 'open zone'. This new game system is something that it doesn't exist in any other comparable title, so we really hope that between now and launch we
will be able to
really explain what open zone gameplay is ".
Speaking then of the fact that fans have requested a postponement of the game, Iizuka said: "Frontiers is in development and we are doing a lot of playtests with our target audience, who are in the demographic of people who usually play a Sonic game and enjoy themselves," he replied.
One of the Sonic Frontiers environments "Based on the results of our playtests we have made some changes, a We listened to the feedback that came to us, but we also got a lot of great feedback from people who rate the game and say: 'I had a lot of fun playing this game, I would give it a score of 80 or 90 points
out of 10
0' . So we think we're getting to the point where the game is ready, and people will like it, and we want the game to get into the hands of our fans as soon as possible. "
He added: "We feel really confident about the playtest results we are getting. Many people say they have a lot of fun and really enjoyed the game. We realize that a lot of people watch videos online and make assumptions. , but we feel confident based on the playtest results of the target demographic that is playing the game from start to finish - they really like the game and we are confident that we are making a game that will be satisfying. "
" If our development team gets hit by the coronavirus, or is hospitalized, or there is something preventing us from delivering the game on time, we will need more time, but right now we are working with our team in Japan, that is working hard to ensure that people can buy the game during the holidays, get it, take it home and have a fun experience ".
Finally, here is our tried and tested Sonic Frontiers.
Source Did you notice mistakes?