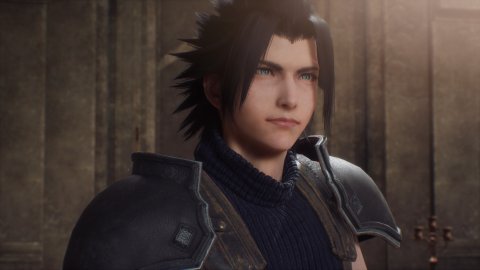 Square Enix recently announced Crisis Core -
Final Fantasy 7
- Reunion. This is a remaster - in the words of Square Enix - dedicated to the PSP game Crisis Core: Final Fantasy 7. But how is it connected to
Final Fantasy 7 Remake
? According to Square Enix, "Fans will enjoy learning how it all connects".
The information comes from the official Square Enix website. In a small FAQ, the question is asked "Do I need to have played Final Fantasy 7 or Final Fantasy 7 Remake to play Crisis Core?". The answer is "No, you don't have to". We don't want to spoil any game, but we believe we can at least say that Crisis Core is a prequel to Final Fantasy 7 and in any case it anticipates some themes and characters of the main game. It is also clear that the Remake takes into account the existence of Crisis Core, so it would make sense to play it all.
In any case, Square Enix writes: "One of the brightest aspects of CRISIS CORE is that it functions as a exciting standalone adventure in its own right. You don't need to know Shinra, Mako or anything else from FINAL FANTASY VII to follow the story. "
But then he adds:" That said, it's really exciting to see how the games are played. connect with each other. Each game adds richness and detail to the others, and fans will enjoy discovering how it all connects. "
Considering Nomura and Square Enix's tendency to rehash the events
of Final Fantasy
7, no it is impossible for the new Crisis Core - which also got a new subtitle, "Reunion" - to undergo narrative changes to
be able to
tie it to Final Fantasy 7 Remake and subsequently Final Fantasy 7 Rebirth.
Finally, here it is. how many chapters does the remake saga consist of by Final Fantasy 7.
Source Did you notice any errors?