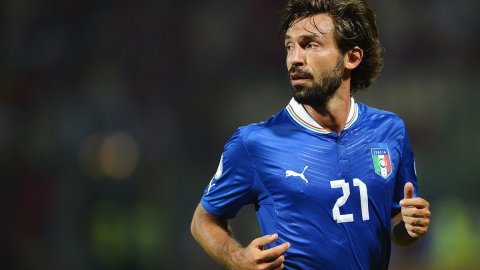 Andrea Pirlo entered the metaverse of The Sandbox with the NFT of Jorit's mural
dedicated to
the Italian world champion. The idea is the result of a collaboration with Ikonia.
A few weeks after the arrival of Slipknot and their Knotverse, Pirlo enters this world with a digital re
production of
the work visible at 188 in Lafayette Street, in New York.
"The 15x6 meter mural, painted by the famous Italian street artist Jorit, is sold as a single edition NFT: the piece will be totally unique and exclusive for the owner", reads the press release press. "Titled The Hero NFT, it allows the buyer to own the real mural for one year, as well as perpetual digital rights to the street art work."
Andrea Pirlo, Jorit Ikonia's mural recreated together with MetaLabs a stretch of Lafayette Street, including Jorit's Pirlo mural, in The Sandbox, allowing aficionados and fans of the world champion to walk the digital street and admire the mural. Pushing the boundaries of the digital art space, this collaboration offers a unique opportunity for dual ownership in both the physical world and the metaverse.
One of the most recognizable and respected athletes in world
football
, Andrea Pirlo played 116 matches with Italy and led the Italian national team to the bronze medal at the 2004 Olympics and the 2012 European Championship final.
However, it has never been as decisive as it happened during Italy's triumph at the 2006 World Cup, when he was also selected among the best players of the tournament after having won the title of man of the match three times. Pirlo has also won two Champions League and 7 league titles in Italy, as well as playing for New York City FC.
"The involvement in
this project
was incredibly captivating," said Andrea Pirlo. "The mural itself is an extraordinary feat and a fantastic work of art. Seeing it immortalized in the metaverse is astonishing."
"Giving the buyer the opportunity to own a work of art in reality and in the metaverse it represents a rare opportunity and is something I have not seen in other similar projects. "
Have you noticed any errors?