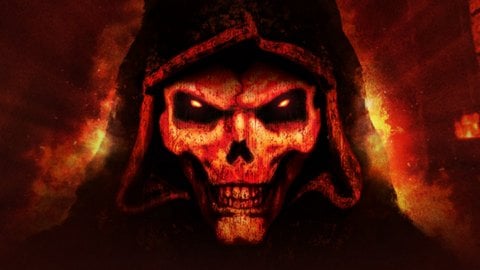 Activision Blizzard
During today's
Xbox
Briefing, an appointment in which
Microsoft
outlined its strategy to conquer the gaming world, the Redmond giant outlined the 4 reasons that led it to make the purchase proposal to Activision Blizzard. The proposal, in fact, has already been made, but before being finalized it still has to pass all the various degrees of control by the American and European legislators for competition. The reasons that prompted Phil Spencer's team to make the proposal, however, remain and it is interesting to understand what drives a giant like Microsoft to the second gargantuan acquisition in a few years.
Here are the 4 reasons:
Xbox Game Pass
Accelerate the growth, creativity and innovation of the
video game in
dustry. Microsoft's acquisition of Activision Blizzard, one of the largest game publishers and game publishers for consoles, PCs and mobile devices, strengthens Microsoft's leadership position in content production and gives it access to large communities, games and potential for the cloud and culture. Long-lasting and iconic brands. Activision Blizzard
is one of
the industry leaders in video game development with nearly 400 million monthly active players in 190 countries. The planned acquisition includes iconic franchises from Activision, Blizzard and King studios such as Warcraft, Diablo,
Overwatch
,
Call of Duty
and Candy Crush, as well as global eSports activities through Major League Gaming. The company has studios around the world with approximately 10,000 employees. Opportunities in mobile. Mobile is the largest segment of the gaming industry, with nearly 95% of all gamers globally playing on mobile. Thanks to great development teams and great technological knowledge, Microsoft and Activision Blizzard will allow players to enjoy brands like Halo and Warcraft, wherever they want. And with games like Candy Crush, Activision Blizzard's mobile business represents a significant presence and opportunity for Microsoft in this fast-growing segment. Diversify the Game Pass line-up. The acquisition also strengthens Microsoft's Game Pass portfolio, with plans to launch Activision Blizzard games within Game Pass, a service that has reached a new milestone of over 25 million subscribers. This acquisition will make Game Pass one of the most interesting and diverse game content offerings in the industry.
What do you think?
Have you noticed any errors?
---
Some Future Activision Blizzard Games Will Be Xbox-Exclusive, Microsoft Confirms
Microsoft has revealed more details on its plans for Activision Blizzard, once its planned acquisition of the gaming company has been completed. During a media briefing, Xbox Game Studios head Matt Booty spoke about exclusivity and how Microsoft wants to ensure that the communities for some of Activision Blizzard's biggest multiplatform properties are looked after.
'Ultimately what our goal is, is to make gaming more accessible to players and more accessible to creators. If we acquire a game that comes with a big community across a number of platforms, the last thing we want to do is take something away,' Booty said. 'If anything, we feel that it's our job to be caretakers, to be shepherds, to continue to build and nurture that community, not to cut it up into pieces and try to take some of it away.'
You need a javascript enabled browser to watch videos.
Size:
Want us to remember this setting for all your devices?
Sign up or Sign in now!
Please use a html5 video capable browser to watch videos.
This video has an invalid file format.
Sorry, but you can't access this content!
Please enter your date of birth to view this video
By clicking 'enter', you agree to GameSpot'sTerms of Use and Privacy Policy
enter
One example pointed out by Microsoft of its attitude towards multiplatform games was Minecraft, which was released on other platforms after its developer Mojang was acquired.
Microsoft has already confirmed that the Call of Duty series will still be a multiplatform franchise for the foreseeable future, as back in January Microsoft Gaming CEO Phil Spencer said that the company would 'honor all existing agreements upon acquisition of Activision Blizzard and our desire to keep Call of Duty on PlayStation.'
GM for programming and events Tina Summerford did make clear that some games will become Xbox exclusives, presumably brand-new projects in development at Activision Blizzard. 'We want to put as many titles as possible from Activision Blizzard into Game Pass when they join us,' Summerford said.
Ahead of the Xbox and Bethesda Showcase on June 12, Microsoft has made a big announcement regarding its cloud gaming efforts. Xbox Game Pass Ultimate subscribers will soon be able to stream a 'select' number of Xbox games they personally own to other devices, even if those titles aren't in their Game Pass library. Microsoft is aiming to have the feature ready by the end of the year.
The products discussed here were independently chosen by our editors. GameSpot may get a share of the revenue if you buy anything featured on our site.