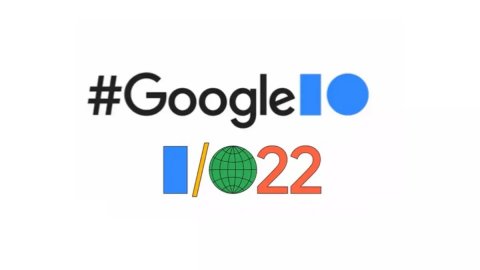 Google I / O 2022
The Google I / O opening keynote will take place tonight. The appointment is set at 19:00 Italian today, Wednesday 11 May. We suggest you follow him in the company of Pierpaolo Greco during today's TechTonik appointment, at 6:00 pm on the Twitch channel of geekinco, who will comment live on all the news announced by the Mountain View giant.
You can follow the opening conference of the Google I / O from the official Google YouTube channel at this address. As mentioned at the beginning, alternatively you can watch it in the company of Pierpaolo Greco during the new episode of TechTonik which will be broadcast on the Twitch channel of geekinco at 18:00.
The Google I / O is the event that all Android fans look forward to every year, since it is the ideal event
to learn about
the news on the products and services of the American giant.
What can we expect
?
Nothing is official yet, but the formal announcement of Android 13 Tiramisù is reasonable. The new version of Google's operating system has already been in beta for several weeks and so tonight we will probably be inundated with new details. In any case, we can expect an upgrade in line with the innovations introduced with the previous iteration, without major changes in the UI.
According to rumors and information leaked in recent weeks, we can expect many new features, including the announcement of the Pixel Watch, which is the first real smartwatch from Google which will apparently feature a circular shape and a highly customized version of Google's Wear OS.
During the event, the announcement of Google Pixel 6a could also arrive, or the new smartphone that will compete with the other mid-range smartphones on the market. According to rumors, the Pixel 6a will mount a 6.2 "OLED display with Full HD + resolution and 90Hz refresh rate and guarantee respectable performance thanks to the Tensor GS101 processor. It also seems that
there will be
two variants, from 6 or 8 GB of RAM with 128GB of non-expandable storage memory.
A recent leak may also have revealed in advance the announcement of a new set of wireless earbuds called Pixel Buds Pro. At the moment the details are scarce, but we can certainly expect more advanced features than previous models, such as active noise cancellation and support for spatial audio.
During tonight's Google I / O, there may also be news on other Dell products and projects. US company, such as Chrome OS, Android TV and Chromecast, but also the Google Nest Hub IoT device, applications and more.
Have you noticed any errors?
---
Google I/O 2022: How to Watch and What to Expect
Google I/O, the company's annual conference for developers, starts streaming live Wednesday at 10 a.m. PT (1 p.m. ET / 6 p.m. BST), and runs through Thursday, May 12. Rumors are flying about the next Google Pixel phones, a possible Pixel Watch and Android 13, the presumed follow-up to Google's Android 12 operating system. 
Though that's all speculation, it's safe to say Google has some big announcements in store for I/O 2022. Last year at I/O 2021, Google showed off Android 12, its new video chat tech Project Starline and major updates to Wear OS. We don't know exactly what's in store for this year's conference, but we have our eye on all the new technology Google might introduce this week. Here's what you need to know before the conference.
Now playing: Watch this: What to Expect at Google I/O 2022
8:33
How to watch Google I/O 2022 live
Google I/O will be free to watch live at io.google/2022, starting at 10 a.m. PT today, Wednesday, May 11, and the event will also be recorded and available to stream afterward. CNET will be hosting live coverage alongside the conference, starting with a preshow at 9:45 a.m. PT. You can watch it right here with the livestream embed at the top of this page, and on CNET's YouTube channel.
In the meantime, you can register for a free Google developer profile if you're interested in getting email updates about the conference and keeping track of the events you'll attend virtually. 
James Martin/CNETWhat we expect Google to announceAndroid 13
It's probable that Google will give us a look at the next Android mobile operating system, Android 13. The new Android OS is still undergoing beta testing, but we'll likely learn some key details at the conference. The Android Developers Blog has already shown off a number of new settings and features, plus improvements on Android 12's Material You design framework. Here's everything we know about Android 13 ahead of its wide release, which is expected later in August or September.
Pixel 6A
At I/O 2019, Google introduced the first budget 'A' version of its Pixel phone: the Pixel 3A. Then, for the next two years, Google pushed the Pixel 4A and 5A releases from May to August due to pandemic-related delays. Rumors suggest that Google might resume the original 'A' release schedule for 2022, debuting the 6A at I/O this year. (However, tech leaker Jon Prosser says the actual launch will be delayed until July 28 for most markets.) According to leaks from industry tipsters, the 6A might get the 6 and 6 Pro's powerful Google Tensor chip, along with a 6.2-inch OLED display and a punch-hole front camera.
Read more: Google Pixel 5A vs. Pixel 4A vs. Pixel 3A
Pixel Watch
Though Google already owns Fitbit and builds Wear OS in partnership with Samsung, this year's I/O event could see the company finally dive into the smartwatch waters under its own branding with the rumored Pixel Watch. Pixel Watch speculation includes a potential Wear OS interface, a minimalist design, health-tracking features and three different versions. A leak from a carrier's inventory surfaced in early March, showing the Pixel Watch in gold, gray and black options with 32GB of storage.
Read more: Google's Rumored Smartwatch Should Take a Page From Its Pixel Phones
Pixel Fold and Android 12L developments that support foldable phones
Android 13 isn't the only Android OS update we could see at I/O this year: Google has been teasing Android 12L, a version of Android 12 adapted for tablets and foldable phones (like Samsung's Galaxy Z Fold 3). Speaking of which, Google is expected to launch its own foldable (a Pixel Fold?) later this year. Maybe we'll get a glimpse during I/O.
Changes for Google Stadia 
It's possible that the Google-owned cloud gaming platform Stadia could make an appearance in some form. Rumors suggest that Google will offer Stadia's streaming tech to other companies, including Peloton, under the name Google Stream. If this proves true, we just might see a rebranding announcement at I/O.