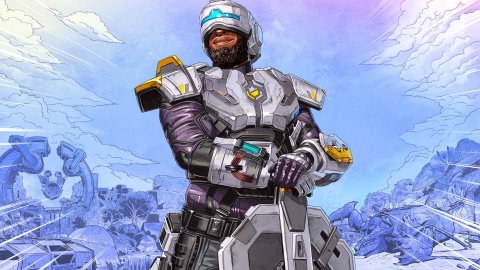 Apex Legends
Since launching in 2019, Apex Legends has welcomed new playable characters on a regular basis, who promptly brought a breath of fresh air and rocked half of EA and Respawn Entertainment's free-to-play battle royale. However, things may change in the future, with developers deciding to slow the pace for adding new legends if they feel they have reached a "breaking point".
In an interview with Dexerto, Senior character designer Devan McGuire explained that as time goes by and as the characters on the Apex Legends roster increase, it becomes increasingly difficult to come up with new legends that are "unique, but not too strong or too niche". McGuire states that the game could thus reach a "breaking point" where adding a new character at the start of a Season may no longer be sustainable, especially in regards to the balance and quality level coveted by Respawn.
"Whether or not the current pattern will continue is a point we are discussing and it may not change, but we don't want to saturate the roster," says McGuire.
Apex Legends, a Newcastle image We remind you that Season 13 of Apex Legends, Saviors, will open its doors on May 10th, welcoming Newcastle, the new playable character.
Apex Legends Mobile
, the version for iOS and Android, will also debut this month del battle royale.
Source Have you noticed any errors?
---
Apex Legends fans call for Valkyrie nerfs ahead of Season 13
Apex Legends players are demanding nerfs to Valkyrie ahead of the release of Season 13 after claiming that her ultimate cooldown timer doesn't exactly make sense when compared to others.
Apex Legends Season 13 is set to kick off on May 10 and is expected to bring a slew of new additions to Respawn's popular Titanfall-inspired battle royale. From a new Legend named Newcastle, to map changes, and a new reworked rank system are just a few things players can expect.
However, fans have banded together, suggesting that the devs make necessary changes to Valkryie's ultimate cooldown which "doesn't make sense."
In a May 7 Reddit thread, an Apex Legends player hit out at the stupidity of the cooldown times when it comes to different Legends' ultimate abilities.
As noted by the fan, it "doesn't make sense" that Valkyrie's ultimate – which is practically a free way to rotate around the map – has such a low cooldown time compared to Lifeline's ultimate that doesn't have as big of an impact on the game.
"Yeah, because this makes sense that a free rotation tool has 3 minutes cooldown but a mostly useless care package has nearly double in terms of deploy time," they wrote.
While it's certainly frustrating that Valkyrie's cooldown is significantly shorter, a reply from one fan added that the main problem stems from Lifeline's ability being practically useless. "I don't care if Valkyrie's cool-down time stays the way that it is," they said. "The problem is LL's ability becoming completely useless, and I'd rather see more Legends with good abilities than everyone being nerfed to the ground."
"Valkyrie needs some serious nerfs honestly," another added. "Master and Predator rank is full of Valks not to mention ALGS, I think she has a 100% pick rate."
Only time will tell if the devs will choose the nerf the popular Legend in Season 13, and, fortunately, players won't have to wait too much further until its release.