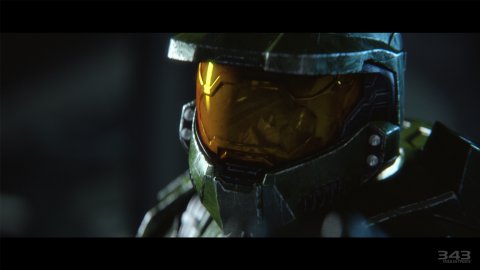 Halo
343 Industries continues to work on Halo: The Master Chief Collection, having recently added, through the latest patch released in the past few hours, the possibility of playing the various campaigns of Halo 3 and Halo 3: ODST in multiplayer co-op cross- platform, that is, between players on different platforms.
This is a not yet definitive addition, given that the developers define it as "experimental", but it seems to already work, pending further analysis on the issue. At the moment, this addition applies to the co-op campaigns of Halo 3 and Halo 3: ODST, thus allowing players to participate together in the Campaign in co-op multiplayer mode on PC,
Xbox
One or
Xbox Series X
| S.
The function in question has been tested for a long time within the team, but the testing phase will continue even in these days with the release to the public, through a sort of expanded beta but which looks a lot like a version definitive of the option in question.
Halo: The Master Chief Collection, an image of one of the games In any case, 343 Industries asks users to report any anomalies and provide feedback so that they can eventually expand or modify the functionality in question.
Other changes arrived with the latest patch include some improvements applied to Firefight and Floodfight modes for Halo 3: ODST, changes applied to the Custom Game Browser including the new Quick Match option, additional skulls added to Halo 2, Halo 3 and Halo 3: ODST, new medals and tools for mods as well as a large amount of bug fixes and other issues.
In the meantime, we look forward to the launch of Season 2 of Halo Infinite, entitled Lone Wolves and set for May 3, 2022 with the new features in terms of maps, modes and various game features, while for the Co-op campaign on the new chapter will still have to wait.
Source Have you noticed any errors?
---
Halo: Master Chief Collection Adds Crossplay To Halo 3 and ODST
Halo 3 and ODST can now be played crossplay through the Master Chief Collection.
Developer 343 Industries released a new update to the eight year old game (or 15 for Halo 3 and 13 for ODST) that adds a number of new features.
Namely, players can now play the campaigns of Halo 3 and ODST cooperatively with other players whether they're on Xbox One, Series, or PC.
Doing so may not work perfectly straight away, 343 Industries warned, as 'the team requires additional insight from real players with different networking setups,' they said in a blog post.
The update adds several other features to the Master Chief Collection and weighs in at 21.56GB on Xbox, 26.5GB on the Xbox PC app, and 11.2GB on Steam.
A new mode called Flood Firefight has also been added to ODST, which essentially adds new enemies to the pre-existing Firefight mode.
Halo The Master Chief Collection Multiplayer Gallery
The Flood enemies bring some spookiness to the mode with a fog that accompanies them into battle, and can now occupy vehicles, wield support weapons like turrets, and infect ODSTs and Elite Majors.
General performance upgrades and bug fixes were made across all games in the Master Chief Collection, and 343 Industries has promised it will continue to improve it in the future.
In our 9/10 review, IGN said: 'Despite MP troubles, Halo: The Master Chief Collection's classic campaigns are amazing examples of FPS done right.'
Ryan Dinsdale is an IGN freelancer who occasionally remembers to tweet @thelastdinsdale. He'll talk about The Witcher all day.