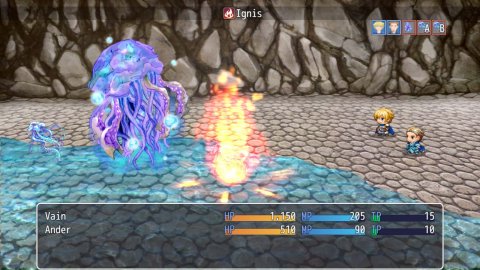 The New Tale Studio development team has reported to us, and we gladly publish, the launch of the Kicsktarter campaign for their small project, called Tales of Therapy. It is a Japanese-style turn-based RPG with a strong focus on the narrative side.
Tales of Therapy, a game image The main character of Tales of Therapy is called Ivan, a boy who is he is isolated from the world following a traumatic event. To help him, his mother sends him for therapy to a psychologist, who decides to use a particular approach to break the armor that Ivan has built to protect himself from pain: to make him the protagonist of a fantastic story about him. So, in the role of Vain, his alter ego, Ivan will have to face a very dangerous inside and outside of himself.
Tales of Therapy
is looking for
only 500 € on Kickstarter, actually already obtained at the time of write this news. Maybe you can offer him something to help the development team, which also sees some professional psychologists, make his dream come true.
Tales of Therapy Kickstarter Campaign
Did you notice errors?