Overwatch 2
While there is still no indication of its release, the PC requirements of the announced
Overwatch
2 beta bode well for all players. In fact, during the day today, the components necessary to run the title correctly have been leaked, and they seem to be decidedly low.
As reported by Dexerto, the Overwatch 2 beta does not require advanced components. Excellent news, considering the shortage of processors and video cards, which for almost two years has driven the market crazy and cut out a large part of the audience of players with the most technically ambitious titles, who can run at their best only with components of recent years. The GPU required by
Blizzard
for the minimum requirements, for example, is part of the GXT 600 (or AMD Radeon HD 7000), while a GTX 1060 or an AMD R9 380 is required for the recommended requirements. .
Operating system: Windows 7 - Windows 8 - Windows 10 64-bit (latest Service Pack) CPU: Intel Core i3 - AMD Phenom X3 8650 GPU: Nvidia GeForce GTX 600 series - AMD Radeon HD 7000 series RAM: 6GB Free space: 50GB Resolution: 1024 × 768 (minimum resolution) Recommended requirements:
Operating system: Windows 10 64-bit (latest Service Pack) CPU: Intel Core i7 - AMD Ryzen 5 GPU: Nvidia GeForce GTX 1060 - AMD R9 380 Free HDD space: 50GB Resolution: 1020 × 786 ( minimum resolution) Clearly, while not yet official, these first requirements of Overwatch 2 bode well as regards the optimization of the final game. In the current scenario, in fact, it is practically impossible to be able to recover high-performance video cards on the new and second-hand market. The scarcity of components
has led to
real speculation, which is not limited to PC hardware but also to console hardware, with
PS5 and Xbox
Series X practically sold out everywhere. Keep following geekinco for all the news and announcements in the pipeline from the world of video games.
If you love
online FPS you can subscribe to Xbox Game Pass Ultimate on Amazon and play DOOM, Quake, Halo Infinite and many other titles included in the catalog.
---
After a long, agonizing period of silence, Blizzard is finally ready to show the upcoming Overwatch 2 to the public. The game will at last be playable in beta form in late April. Everyone can sign up to play it, and, thankfully, if you have a rig that's less than a decade old, you should be able to experience it if you nab the golden ticket. The PC requirements for the Overwatch 2 beta are live, and aren't too demanding.
Of course, that is to be expected. As attractive as the original game was, it didn't ask too much of players' builds. So long as you had at least a GTX 460 GPU, a Core i5 CPU, and 6 GB of RAM, you were good to sit back and not watch your team push the payload. Overwatch 2 does up the specs, but it's just as reasonable as its predecessor.
The PC requirements for the Overwatch 2 beta aren't that great of a leap — discounting the storage necessities, anyway. On the minimum side of things, you'll need a GTX 600 series or AMD Radeon 7000 series GPU, a Core i3 series or Phenom X3 8650 CPU, and 6 GB of RAM. For the recommended, you're looking at a GTX 1060 or AMD R9 380 for the GPU, an i7 series or Ryzen 5 series CPU, and 8 GB of RAM. The matches might get sweaty, but your PC should stay nice and cool. The major outlier is that the game requires 50 GB of storage space. For a beta, that's a sizable chunk.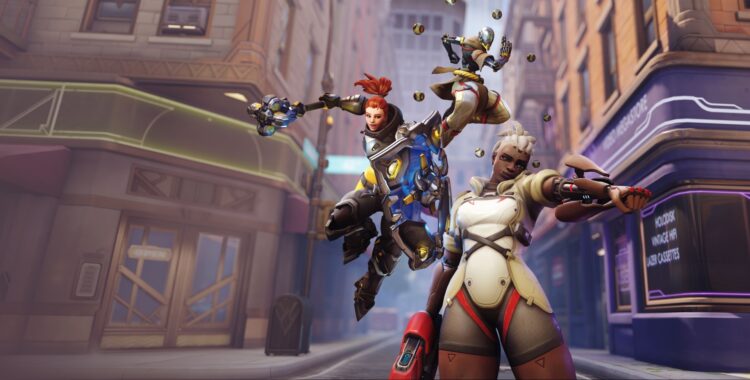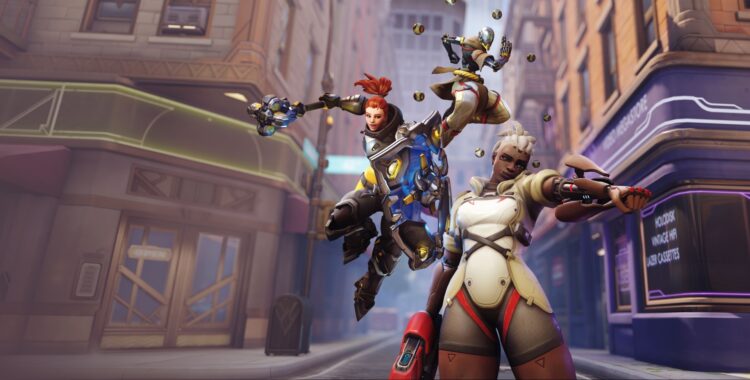 If you're PC matches up, you might want to throw your hat into the beta ring ahead of its launch in late April. It'll include four maps to play, a new ping system, a Push game mode, and the new hero Sojourn. Unlike the first game, Overwatch 2 drops down to 5v5 matches, which is something the community hasn't responded happily to. But maybe they'll be pleased with the new hero reworks? Time will tell on both counts. Either way, if you're interested in joining, Blizzard has a sign-in page to peruse.