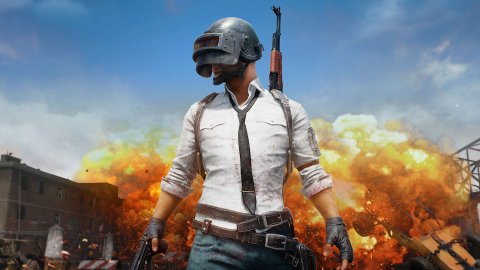 PUBG Mobile
A group of hackers who created and released cheats for PUBG Mobile will have to pay $ 10 million in compensation to Tencent and Krafton. The developers say that this sum will be re-invested to improve the anti-cheat technology used by the game.
As reported in an official press release, the federal courts of the USA and Germany recently ruled in favor of Tencent in the lawsuit brought against a well-known group that created and distributed cheats for PUBG Mobile. As part of the ruling, the hacker
s will have
to pay $ 10 million in compensation. Furthermore, he was ordered to provide all the details on how they managed to bypass the game's security systems and, of course, to permanently stop any illegal activity related to videogame cheating.
PUBG Mobile, an image from the game Rick Li, the producer of PUBG Mobile, in a statement spoke of the importance of the sentence for the online community and the fight against cheaters, also promising that Tencent will continue to monitor the state of the game to prevent further abuse by malicious actors .
"Fun and fairness are the foundation of the PUBG Mobile experience and cheating in any form will not be tolerated," Li said. "For this, we will continue to enforce our intellectual property rights with unwavering determination against anyone who tries to abuse them."
As mentioned in the opening, moreover, Krafton and Tencent have announced that the funds obtained from the established compensation by the court will be reinvested in PUBG Mobile's anti-cheat technologies.
Cheating, as you probably know, is a plague that unfortunately affects many multiplayer online games. One of the most popular is the free-to-play battle royale
Call of Duty
: Warzone, with Activision fighting hard against the cheaters thanks to Ricochet, among other things receiving the appreciation of the players.
Source Hai noticed errors?
---
Next PUBG Mobile, BGMI update coming soon! Know date, features, download link here
PUBG Mobile and BGMI version 1.8 update will be reaching your gaming screens in Jan 2022; you can download its beta files.
Krafton developed PUBG Mobile and its Indian version BGMI (Battlegrounds Mobile India) have a huge fan following in the gamers community globally. Since launch, the battle royal titles never stopped growing in popularity and many new features and updates have been rolled out for gamers to enjoy. And, as far as updates go, PUBG lovers have been eagerly waiting for the next update in their favourite games to come. Currently, players have BGMI and PUBG Mobile 1.7 version. Players are expecting to get the next version 1.8 which may arrive as soon as January, 2022. Here's what we know so far about the upcoming PUBG Mobile and BGMI updates.
BGMI and PUBG Mobile 1.8 beta version: Expected features
New theme
You must be expecting a new Winter mode and Winter lobby, where gamers will be able to play on Wind Castles or surf in the snow! Overall, a full winter theme mode play right? Well, PUBG Mobile already gifted Mythic Winter theme on Christmas, where you will everything covered in snow.   
No more cheating!
The new update will surely be equipped with a better anti-cheat update amidst the rising number of reported cases of cheating in PUBG Mobile and BGMI.
Vikendi 2.0 mode (Hopefully!)
Vikendi 2.0 is one of the most awaited upgrades among players, however, the developers have yet to release the update. Vikendi 2.0 will be a revamped version of the classic Vikendi map, with major changes to the map's design, texture, and structure.
How to download BGMI and PUBG Mobile 1.8 beta version
The BGMI 1.8 beta version is now available for download, and players can use it to get an early look at the most recent version of the game. Players may look forward to all of the new features that will be available in the next version of BGMI. In the beta version of BGMI and PUBG Mobile, no invitation code is needed, which means you can download it directly. Here are the direct links to download the APK+OBB file of the BGMI 1.8 beta version and PUBG Mobile 1.8 beta version update. 
Find the direct link of BGMI 1.8 beta version file here.
Find the direct link of PUBG Mobile 1.8 beta version file here.