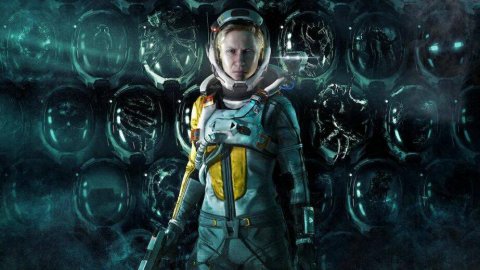 GameStop
Today - 11 December 2021 - the new
Advent Calendar of
fers arrive on GameStop. On this Saturday, we can find discounts for various
PS4 and PS5<
/a>
exclusives. Let's see the details.
First of all, however, we remind you that you can find all the offers on the official GameStop website at this address.
As for the PS4 and PS5 exclusives on sale, today - 11 December 2021 - we can find on GameStop on offer - for the Advent Calendar - the following games:
God of War
(
PlayStation
Hits) - 7.98 € Demon's Souls - 39.98 € Returnal - 49.98 €
Ghost of Tsushima
Director's Cut PS4 - 39.98 € Ghost of Tsushima Director's Cut PS5 - 39.98 €
In addition, we can also find on offer a Atriz E-Series Pro Black Wireless Headset at € 40.98.
Today's offers are not very many in terms of numbers, but they are certainly interesting for PlayStation players. We also report that Demon's Souls and Ghost of Tsushima have been matched by Amazon.
GameStop logo Tell us, what do you think of today's GameStop Advent Calendar discounts?
Did you notice any errors ?