Fortnite, the 2Watch School League, the tournament for high school students with 5,000 euros up for grabs, is underway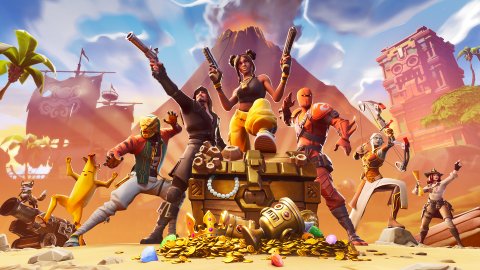 Fortnite
From today, registrations are open for the 2Watch School League, an all-Italian Fortnite competition designed for high school students over the age of sixteen. Up for grabs is a € 5,000 prize pool that the winners will be able to use to purchase school materials, training courses or a university scholarship.
The qualifying rounds of the 2Watch School League of Fortnite will start on December 20 and will continue until 2022. The participants
will also be
supported by some expert proplayers in the game of Epic Games, who will give them a hand with sessions of training to improve their in-game skills. Registrations are available on the official website of the competition, reachable at this address.
All the phases of the competition, including the training sessions,
will be broadcast
live on Twitch and TikTok on the official 2WATCH channels with the commentary of the duo "VAPM" alias Alex and Eros Rossi, "Piazz" alias Andrea Piazzese, "Return" alias Manuel Grassi, "Federicas" alias Federica Benedettis.
The tournament is organized by the 2WATCH start-up which has recently an investment round ended in which personalities of the caliber of Giorgio Chiellini and Giancarlo Fisichella also participated. This is the second initiative of the company, after the University League powered by Tim, which aims to involve students through gaming, giving away products and services to improve their academic and professional future.
"We often believe that video games are just a distraction for children but in reality it is a powerful tool for aggregation and socializing, especially during a pandemic", says Fabrizio Perrone, CEO of 2WATCH. "The 2WATCH School League will allow thousands of students to connect and win an award that we hope will help boost their academic careers."
Have you noticed any errors?