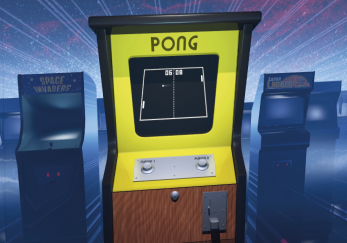 Video-Giochi is a five-volume work that aims to tell the story of
video games
, starting from the people, companies and ideas that have influenced the entire industry and its main players.
Written by the Italian videogame historian Andrea Contato, the same of the two precious volumes "Through the Moongate. The story of Richard Garriott, Origin Systems Inc. and Ultima", whose title is self-explanatory, currently by Video- Games the first volume, which deals with the '70s, is being booked, but the entire plan of the work, with all its contents, has already been published on the official website of the project, just to realize what its contents will be .
Cover of the first volume of the work Video-Games If you want, you can read a demonstrative chapter.
The preface written by Bonaventura di Bello, historical name of Italian videogame journalism, is also worth highlighting. added to the work not just.
Have you noticed any errors?