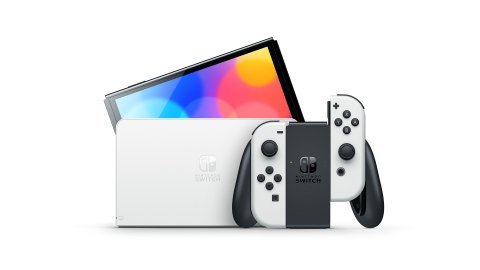 Nintendo Switch OLED
was released last week and we still do not have tangible data on the launch of the new hardware, since only three days have passed since its arrival on the market, but in the meantime it proves to have had an important impact also in the software field, at least for as for the UK where the console has led to an increase in sales of games for the console.
We have seen the UK ranking with FIFA 22 still dominating the top ten, despite the release of several new entries of great interest such as
Far Cry 6
, positioned in second position, and Metroid Dread finished third in the standings, but there is also an interesting consideration, made by Christopher Dring of GamesIndustry.biz, on the arrival of the Nintendo Switch OLED.
Nintendo Switch OLED reportedly had "an immediate impact on Switch game sales," as they have seen an overall increase of 26% over the previous week. nte.
Nintendo Switch OLED and its box Although part of the increase may have been driven by Metroid Dread, Dring better specifies the increase which also affects the sales of games already in the rankings for some time.
Mario Kart 8 Deluxe increased sales by 15%, Minecraft by 5%, Animal Crossing: New Horizons by 4%, Super Mario 3D World + Bowser's Fury by 17%,
The Legend of Zelda
: Breath of the Wild by 19 %, Luigi's Mansion 3 by 21%, The Legend of Zelda: Skyward Sword by 16% and Super Mario Odyssey by 22%.
Considering the amount of time that has passed since most of these games were released, it's clear that the increase can be attributed in large part to the new buyers of the Nintendo Switch OLED, who have gone to increase the number of users of the Nintendo console.
Source Have you noticed any errors?