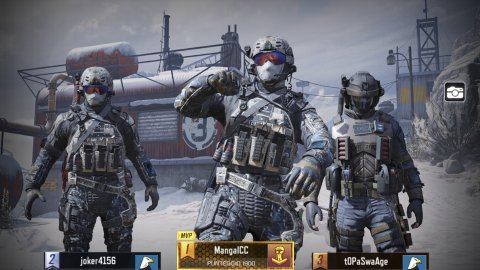 According to a study conducted by the mobile market company Tapjoy, millennials play on mobile systems more than any other platform. By millennial we mean those born between 1981 and 1996 (not those born after the year 2000). We are therefore talking about adults, often now with older children.
According to the report, 82% of millennials play with smartphones, against 37% who play on consoles and 27% on PC. These are very similar percentages to those of Generation Z. According to the study, 70% of millennials play on mobile systems daily and are very receptive to advertisements that offer in-game prizes.
According to Lauren Baca, this is due to the fact that millennials are the first generation to have had all the advantages of the internet on mobile systems: "They have a unique perspective: they remember life before the internet, but at the at the same time they cannot imagine it without it. "
In short, several generations share the same behaviors in the gaming field. After all, if
Apple
can boast of having earned more from the video game market than Sony,
Microsoft
and
Nintendo
combined,
there will be
a reason.
The study also points out that during the pandemic the consumption of mobile games increased even among millennials. 73% of respondents said they have played more mobile games due to the pandemic, with 59% downloading new games, 42% playing new games and 60% continuing to play more afterwards. the pandemic.
The study finally reports that many millennials regularly shop from their phones, with 73% saying they shop one to four times a week. According to a survey by Tapjoy, 74% of items purchased by this demographic are content related to video streaming.
Source Have you noticed any errors?