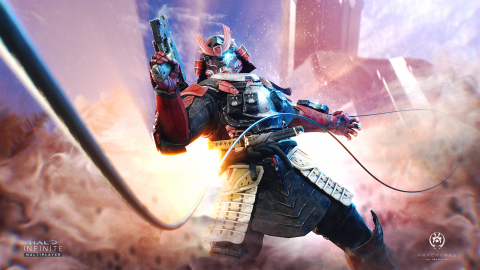 TGS 2021 Xbox conference
Microsoft
has explicitly told Western gamers not to expect big announcements from the Tokyo Game Show 2021
Xbox
conference, which will take place on September 30 and will focus on news for Eastern gamers.
More precisely, this was stated by the Head of Global Product Marketing of Xbox Aaron Greenberg, responding to a fan on Twitter who asked about the event: "Since you asked, the event of the Tokyo Game Shos is for our Japanese and Asian players. There will be major updates for those territories, but no major announcements or introductions, while our development teams are busy working on the biggest launches in October, November and December. "
Of course many will watch the conference and be disappointed that it will be just as Greenberg described it (this has happened before, so let's resign ourselves). In fact, recently the big publishers have often been very honest about the contents of their events, but often the players have not believed them and then manifest their discontent in the face of the widely announced reality.
Be that as it may, how are Greenberg's words to be read? Exactly how they are written: no announcements of new games, no major updates on those in development
and lots of
information for Eastern Xbox fans, much of which probably related to the
Xbox Game Pass
.
Have you noticed any errors?
---
Tokyo Game Show 2021 Schedule Includes an Xbox Showcase With 'Exclusive' News
The full Tokyo Game Show 2021 schedule has been revealed and, among other panels, the team at Xbox has teased that it will be sharing some exclusive news and content during its showcase.
Starting on September 30, the Tokyo Game Show is set to see out the month with a weekend packed full of content and showcases which will carry fans into October. In anticipation, TGS has announced its full schedule for this year's conference including an Xbox panel that is slated to share some exclusive news during its exhibit.
'Jump in and join Xbox as we bring our gaming ecosystem gaming to the world,' reads Microsoft's entry on the TGS website. "We have some exclusive news and content to share and... Tokyo Game Show 2021 is our stage." While it isn't clear what exclusive announcement the Xbox team is set to make at TGS, the schedule says Xbox's stream will be set to last 50 minutes.
Other exhibitors at the event include Konami, Capcom, Square Enix, Bandai Namco, Ubisoft, and Genshin Impact's miHoYo. While a number of companies have kept their cards close to their chest in regard to content announcements, some exhibitors have begun to share their plans for this year's online event. Konami has announced that it will reveal new information for Yu-Gi-Oh! Master Duel alongside updates across other key titles, while Ubisoft says it will be showing a special program in celebration of Ubiday 2021.
Square Enix has said that its exhibit will show off "the latest news about our upcoming titles, along with pre-announced information." Last month, IGN reported that Final Fantasy 16 producer Naoki Yoshida said that he'd like to show off something for the upcoming game at TGS but admitted that he was unsure whether the team would meet the deadline. With Square Enix not weighing in either way on its scheduling information, it seems that some hope remains for FF16 fans ahead of the conference.
As was the case for this year's E3 and Gamescom, the Tokyo Game Show will once again return as an online-only event. TGS says that this year, all 44 programs at the event will be distributed across various video platforms with an 'English simultaneous interpretation version' also being distributed for all TGS Official Programs. To find more information out about TGS 2021, you can check out the FAQs section of their website. Alternatively, in anticipation of this year's event, why not relive the biggest news, trailers, and gameplay announcements that came out of TGS 2020.
Jared Moore is a freelance writer for IGN. You can follow him on Twitter.