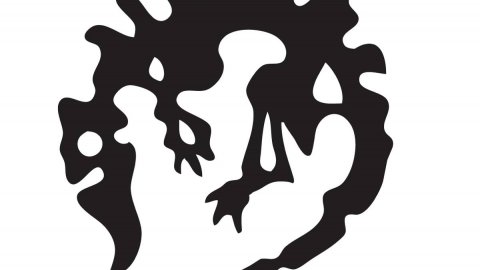 Paradox changes CEO
Paradox Interactive announces the departure of CEO Ebba Ljungerud in recent days, due to "differences in vision on strategies for the future",
according to
reports, without specifying the matter better and with a replacement on the fly in the top role of the company.
Ljungerud was replaced with immediate effect by Fredrik Wester, who thus became the new CEO of Paradox Interactive, who consequently left his role as chairman of the board to take over the new executive position.
Ljungerud will still remain within Paradox for a first period of adjustment and passing of the baton, and then
continue to
wards new occupations, of which we still know nothing. Ljungerud's work has been highly appreciated in recent years, contributing to a significant growth of the company on the videogame market.
Recently, Paradox
Interactive has
considerably expanded and started a profitable activity as a publisher, acting as a reference point for strategic and management games above all, but not only, with many titles that have achieved excellent results in terms of criticism and sales, as for the recent Crusader Kings 3.
However, there have also been controversial episodes and disappointing results, such as the handling of some expansions and DLCs for the titles and the handling of Vampire The Masquerade: Bloodlines 2 which is downright confusing. In any case, it is not clear what the company is referring to when it
talks about
diverging views on the future, but it could imply some big news on the way regarding the organization or strategy of the near future of Paradox.
Have you noticed any errors?
---
Crusader Kings Studio CEO Resigns Over Company Strategy Concerns
Paradox Interactive, the developer-publisher behind a titles including Stellaris, Hearts of Iron, and Crusader Kings, is currently in the midst of an unexpected change in leadership after its CEO resigned due to the company's future strategy.
As announced by Paradox, Ebba Ljungerud is stepping down from her duties as CEO at the publisher. The company has said that her departure from the role will take place with immediate effect although she will continue working with Paradox for a period of time to 'ensure a good handover'.
According to the publisher, Ljungerud's decision to leave the role comes 'due to differing views on the company's strategy going forward.' Despite her resignation, it seems as though the decision was amicable, with Paradox praising the now-former CEO for the 'fantastic job' that she carried out during her tenure at the company.
'During her leadership the organisation, player base and our game projects have been strengthened and grown which give the company a strong base for future growth.' reads a statement from Paradox. 'We regret that she has decided to resign but wish her all the best in future endeavours, says Håkan Sjunnesson, Chairman of the Board.'
Have you played Crusader Kings III?
YESNO
No details have been offered as to what those differing views are, and why they became irreconcilable enough that the CEO felt she should resign.
Ljungerud's time as CEO at Paradox was certainly filled with a number of notable moments. During her tenure, the company acquired a number of new studios, brought its first-ever grand strategy game to console, revealed Victoria 3 and launched Crusader Kings 3, which went on to garner high praise. Following her departure from Paradox, Ljungerud briefly looked back at her time with the company on Twitter before thanking both the studio and its fan base.
In light of Ljungerud's resignation, Fredrik Wester, who served as CEO of Paradox for a number of years before stepping down in 2018, has foregone his role as Chairman of the Board at Paradox to take over as CEO once again. Wester's appointment will take place with immediate effect with the company veteran confirming on Twitter that the new role is permanent.
Make sure to read our review of Paradox's latest entry into the Crusader Kings franchise. We awarded the title a full 10/10 and said that it 'takes the throne as the new king of historical strategy by expanding on and deepening the best parts of what made its predecessor memorable and unique.' Alternatively, for more on Crusader Kings 3, why not check out this article that details how the game will be coming to consoles.
Jared Moore is a freelance writer for IGN. You can follow him on Twitter.