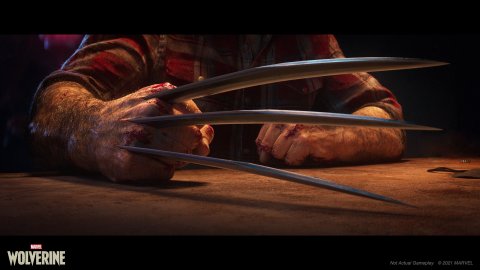 Marvel's Wolverine
David Hayter, the legendary voice actor of Solid Snake in the Metal Gear saga, has expressed his interest in voicing the protagonist of
Marvel
's Wolverine, the new
PS5
game from Insomniac Games presented at the recent
PlayStation
Showcase.
Hayter replied to the tweet by @ Nicodemus82, as
you can see
below, which proposes the voice actor of Solid Snake as the voice of the protagonist character of Marvel's Wolverine. This is not a real candidacy, of course, but Hayter says he really thought he wanted to.
Hayter, as well as a voice actor, is an actor, writer and recorder and has a past with the Marvel world and with the Mutants. In fact, he wrote the screenplay for the films X-Men (2000) and his sequel, X-Men 2 (2003). In the videogame field, he voiced Solid Snake (but also Naked Snake) in various chapters of the
Metal Gear Solid
saga.
At the moment we have no idea if Insomniac Games has already chosen the voice actor for the protagonist of Marvel's Wolverine. In reality, we know practically nothing about the game, except that it will arrive after Marvel's Spider-Man 2: the latter is expected for 2023, so it is credible that Wolverine will arrive in at least 3 or 4 years.
Via Marvel's Wolverine trailer we discovered an easter egg about the Hulk.
Source Did you notice any errors?