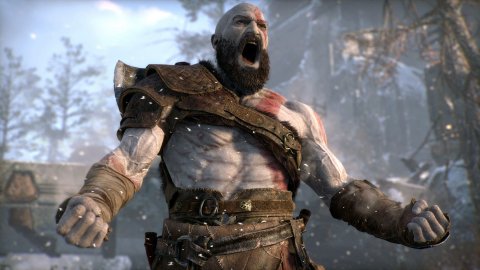 God of War
,
Ghost of Tsushima
and many other
PS4
and PS5 exclusives seem to be addressed to the PC, based on what emerged from the database of the Nvidia GeForce NOW service, which certainly cannot be taken as an official source but which opens a very rumor interesting.
In practice, some users have unlocked the Nvidia GeForce NOW client, discovering a very "secret" database full of surprises, including a huge number of exclusive games for PS4 and PS5, including these we find, for example:
Demon's Souls Ghost of Tsushima God of War
Gran Turismo 7
Horizon Forbidden West
Ratchet & Clank
And many other games, as shown in the image below.
The list of
PlayStation
games in the "secret" database of Nvidia GeForce NOW The unblocking of access to the database is for testing purposes and in any case cannot be taken as a concrete indication that the games in question
are coming to
PC, but it certainly represents a rather bizarre episode.
All the titles in question appear published by PlayStation Mobile Inc., which is the same label used by
Sony
to release Horizon Zero Dawn and Days Gone on PC , therefore the data would make sense. Another rather suspicious issue is the fact that Uncharted: Legacy if Thieves Collection appears there with its exact name, entered before the collection was actually announced for PC and PS5 at the PlayStation Showcase.
So we're waiting. to understand if this information has confirmation: it is certain that Sony intends to continue on the path of porting its most famous titles to PC, but the presence of games that have not yet been released even on PS5 is obviously somewhat suspect.
Source Did you notice any errors?