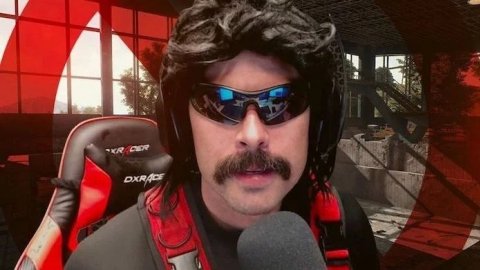 Dr Disrespect has announced the goals he has set himself by founding a development studio: to launch a game that can beat Fortnite. The doctor's idea is to work together with the best known influencers to create the online shooter of their dreams and, consequently, of their fans' dreams.
Recently the well-known character hasn't spent good words on titles such as
Call of Duty
: Warzone or Apex Legends, but with the Epic Games game he was really dismissive: "He got me fed up."
Of course, Dr Disrespect is well aware that his studio has a significantly lower budget than Epic, but he nevertheless did not fail to utter contemptuous words towards Fortnite: "It's cartoonish, it's delicate, it's fluffy. Guys, but where's it? 'is my shooter? Where's my new shooter from another dimension with new mechanics and a competitive, narrative multiplayer that slaps you if you don't show courage? "
We hope ours doesn't commit an all too common mistake: raising expectations skyrocketing about what he is doing, plus with often arrogant outings, and then launching a product that is only a fraction of what he promised.
Source Have you noticed any mistakes?