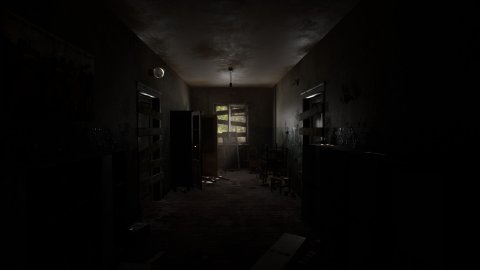 Steam
Steam's refund policy, which allows users to request money back for any game played for less than two hours within two weeks of purchase, is certainly a very consumer-friendly feature, but it can become a weapon to the detriment of the developers, as demonstrated in this case by Emika Games, author of Summer of 58, forced to close for the abuse of this system.
In fact, indie developers who publish games often pay the price smaller and shorter, which can also be completed within the time limit set for requesting a refund. Many unscrupulous users, it seems, take advantage of this system to finish short games, or at least try them very thoroughly, and then ask for a refund and get the money from Steam, effectively playing for free at the expense of the developers. >
This situation has pushed to extreme consequences the Emika Games team, author of Summer of 58, which has decided to leave the world of development precisely because of the abuse of this practice. The game is a first-person horror based on exploration and eerie and eerie atmospheres, a psychological thriller that can be completed in about 90 minutes.
The short duration, it seems, has prompted many users
to buy it
, complete it and then request a refund, which seems to be linked only to being able to play "for free", given that the reviews of the game are largely very positive. It is a phenomenon that unfortunately seems to be quite widespread on Steam and that in this case has even pushed Emika Games to close its doors and leave the world of video game development, despite the fact that the title in question costs just over 7 euros.
"I leave the world of gaming development indefinitely so that I can gather some ideas. The fact that my Summer of 58 game does not reach two hours of play has brought, on Steam, to a huge amount of refund requests, despite the positive reviews, and I can't make enough money to create a new game. Thanks anyway to everyone for supporting me, I'm very happy to see that the game is appreciated, but lacking the conditions to create a new game.
to be able to
go on, I am forced to do something else ".
This is what
the developer reports on Twitter, also explaining that his new project announced, From Day to Day,
will also be
canceled. Steam has not commented on the matter at the moment, although a review of the refund rules might be desirable to avoid such cases.
Have you noticed any errors?
---
Steam's Refund Policy Pushed Summer of '58 Devs to Quit
Steam's refund policy has pushed an indie horror game developer to quit indefinitely. When the policy was first launched a few years ago, it sounded like a good idea—and it still does—especially from a consumer's point of view. However, it has now become the reason why Summer of '58 maker Emika Games decided to leave the industry for a while.
"Thank you for your support!" wrote the devs on social media. "I am leaving game development for an indefinite time to collect my thoughts."
The issue boils down to the fact that anyone who has bought the game on their PCs via Steam can ask for refunds, no questions asked, on any game that they have downloaded for less than two weeks—as long as they have only clocked no more than two hours within the game. Unfortunately for Emika Games, Summer of '58 is a survival horror game that has a relatively short playthrough time—just about 90 minutes on average. With that said, anyone who has bought it, and played the entirety of the game, can simply ask for a refund. Looking at Emika Games's reaction, it looks like that is what has been happening since the game's July release.
"The fact is that my game, Summer of '58, does not reach two hours of playing time by Steam standards," their statement read. "In this regard, a huge number of returns on the game—even with positive reviews. I do not earn anything to create a new game." Another horror game from Emika Games that is currently in development, From Day To Day, will reportedly "not see the light of day in the near future."
The issue with Steam's refund policy is not a problem for bigger gaming franchises, with two hours simply not enough to scratch the surface. However, it has turned into a frustrating loophole for the much smaller indie games that are in the market today.
SOURCE