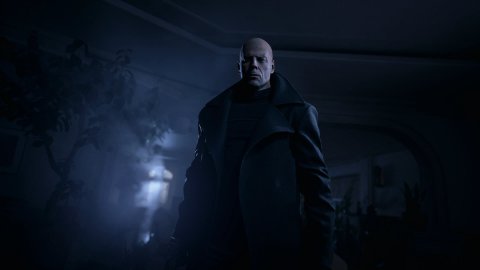 Resident Evil Village
Thanks to the new original mod made by Darknessvaltier for
Resident Evil Village
you can replace Chris Redfield with the famous actor Bruce Willis. The 3D model used is inspired by that of John McClane, the historical protagonist of the cult film saga Die Hard.
Specifically, the version of McClane chosen by the modder is that of the fourth film, "Die Hard - To live or to die "of 2017. The work done by Darknessvaltier is truly remarkable: the 3D model of Bruce Willis is accompanied by all the necessary facial animations and those who have tried the mod with their hands say they have not found any bugs or glitches.
If we have intrigued you, below you will find some images and a short movie showing the mod in action, however keep in mind that the latter is taken from a rather advanced stage of the adventure and therefore could include spoilers on the Resident Evil Village plot.
Undoubtedly this is a nice mod, ideal for making a possible second game a little more attractive, and maybe at the same time test the recent implementation of FidelityFX support first hand Super Resolution and the fixes made to Denuvo for the
PC version of
Resident Evil Village.
Source Did you notice any errors?
---
Bruce Willis Becomes Chris Redfield in This Resident Evil Village Mod
A talented modder has replaced Chris Redfield's 3D model with Bruce Willis in Resident Evil Village, and it looks incredible.
Since its official announcement, Resident Evil Village received hugely positive feedback for featuring a female character as the main antagonist.
CHECK THIS OUT: GTA Vice City Remake Mod Looks Astonishing in Grand Theft Auto 5
It didn't take long for Lade Dimitrescu to become one of the most favorite villains in the Resident Evil universe. Fans were so obsessed with the character that some modders tried to add her to previous titles of the series such as the Resident Evil 3.
However, we are not here to talk about another Lady Dimitrescu mod. This time around, the spotlight is on Chris Redfield, whose role is being played by the Die Hard star, Bruce Willis.
Resident Evil Village – Launch Trailer
BridTV
1850
Resident Evil Village – Launch Trailer
https://i.ytimg.com/vi/VtTQmri-RYg/hqdefault.jpg
779448
779448
center
26546
Bruce Willis Resident Evil Village Mod
Darkness Rvaltier is the modder behind all this. The mod simply puts Bruce Willis from the Die Hard series in the role of Chris Redfield in gameplay and cutscenes.
If you show it to someone who doesn't know about Resident Evil Village, it would be so hard to realize that it's not something official. Such a detailed recreation of Bruce Willis with smooth animations without using motion capture technology would probably require a lot of effort from the modder.
Below, you can check out a cutscene from the game featuring Bruce Willis as Chris, but do note that this video might contain spoilers for those who have not played the game yet.
You can download the mod from NexusMods. All the install descriptions have been mentioned on the mod's page.
It was recently announced in a financial report from Capcam that Resident Evil Village has sold over 4.5 million units so far. The game was launched less than three months away and the number seems to be satisfying for the Japanese developer and publisher.
Resident Evil Village is now available for PS4, PS5, Xbox One, Xbox Series X, Xbox Series S, and PC.
Have something to tell us about this article?
Mehrdad is a Senior Staff Writer at DualShockers. He started writing about video games since he was a high-school student. He's probably one of those rare Rainbow Six Siege fans that have the game installed and updated on every available platform.