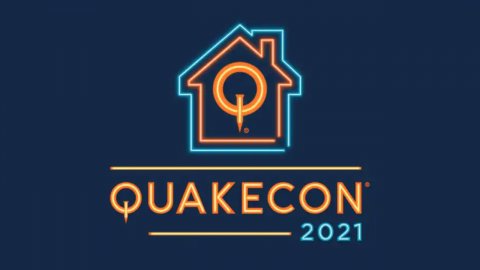 QuakeCon 2021
Another day full of live events on the Twitch channel of geekinco. Today's schedule, Saturday 21 August, sees QuakeCon 2021 as the protagonist, which
is about to
end, with live shows dedicated to DOOM: Eternal, the news of TESO, as well as Fallout 76: Kingdom of Steel and Fallout Worlds.
The dances start at 3:30 pm with the last appointment of the Welcome to QuakeCon, with Stefana Fiorese, Bethesda community manager as a guest, together with Vincenzo, where the latest news of the digital event will be discussed. At 16:00 Vincenzo and Giordana will be unleashed, between rivers of blood and showers of bullets, with DOOM Eternal.
Starting at 17:00, Vincenzo and Giordana will explore Blackwood and the news of
The Elder Scrolls
Online , with guests Arvendir and Stefania Fiorese. To finish with a flourish, starting at 18:00 Vincenzo and Giordana take us to the post-apocalyptic Appalachia of Fallout 76 with the Kingdom of Steel and Fallout World, all in the company of the guests Fallout 'N' Fun and Falconero. >
QuakeCon 2021 You can follow the live broadcasts within this news, in the player you find above, or directly on our Twitch channel, possibly using the official app on iOS and Android. Don't forget to register to receive notifications about new videos!
Here is the summary of today's schedule of live shows on geekinco Twitch:
15:30 - Welcome to QuakeCon 2021! Guest Stefana Fiorese with Vincenzo. 16:00 - DOOM Eternal: one Doomguy, two players! with Vincenzo and Giordana. 17:00 - TESO: Let's explore Blackwood and the news. Guests Stefania Fiorese and Arvendir with Vincenzo and Giordana 18:00 Fallout 76: Kingdom of Steel and Fallout Worlds. Fallout 'N' Fun and Falconero guests with Vincenzo and Giordana
Have you noticed any errors?
---
QuakeCon 2021 | ICYMI QuakeCon Day One Announcements
Events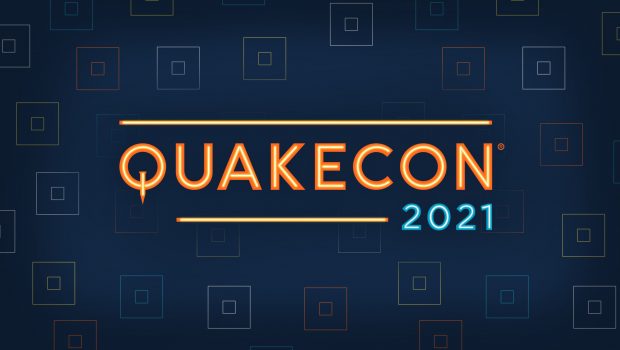 Published on August 21st, 2021 | by Adrian Gunning
Yesterday on Day 1 of QuakeCon at Home, we launched a new version of the original Quake and hosted a series of panels with Bethesda developers talking about what's new and what's upcoming for our latest games. In case you missed it, below is a quick recap with links to catch you up.
QUAKEIn celebration of 25 years since the release of the dark fantasy first-person shooter, an enhanced version of the original Quake® is available today on PC, Xbox One, Xbox Game Pass for console and PC, PS4, Nintendo Switch, and backward compatible on Xbox Series X|S and PlayStation 5. Native Xbox Series X|S and PS5 versions bringing 4K at 120 FPS will be available soon as a free upgrade.
As part of the celebration, Quake II and Quake III: Arena are also now available on Xbox Game Pass for PC in their original form.
The Original Quake, Enhanced:Experience the authentic, updated, and visually enhanced version of the original Quake. Featuring resolutions up to 4K and widescreen resolution support, enhanced models, dynamic and color lightning, anti-aliasing, depth of field, and the original soundtrack and theme song by Trent Reznor.
Online, Cross-play, & Local Multiplayer and CO-OP:Play in 4-player online or local split-screen co-op, or compete in pure, retro-style combat with support for 8-player (online) or 4-player (local split-screen) matches. Multiplayer features cross-play between all platforms and dedicated server support for online matchmaking.
Original and New Expansions Included:Quake comes with both original expansion packs: "The Scourge of Armagon"and "Dissolution of Eternity," as well as two expansions developed by the award-winning team at MachineGames: "Dimension of the Past," and the all-new "Dimension of the Machine."
Check out the official trailer here: https://youtu.be/TbDqV4Z2c0A
Check out the 25 Years of Quake panel here: https://youtu.be/It6Y3DsDuH8
DEATHLOOPThe team at Arkane Lyon took a closer look at DEATHLOOP's multiplayer on their panel today, discussing what it will be like to jump into a game as Julianna and hunt the player-controlled Colt. With fresh gameplay footage and a deeper discussion of the many ways to play this immersive shooter, PS5 and PC players interested in this highly anticipated upcoming release won't want to miss this one.
For all the details, have a watch: https://youtu.be/IbG1OOjlI9Y
FALLOUT 76Fallout Worlds brings unique adventures in Appalachia with rotating Public Worlds and grants players the tools to build their own player-created Custom Worlds. The team at BGS discussed what this means, how it will work, and more in their panel.
Public Worlds: A rotating series of Fallout Worlds experiences, each with its own unique spin on Appalachia, hand-created by the team at Bethesda Game Studios. Public Worlds will be available and free for all Fallout 76 players to join and experience.
Custom Worlds: Custom Worlds take the personalization of Private Servers to another level, granting Fallout 1st members access to Fallout Worlds' customizable settings to create their own truly unique experiences.
Daily Ops Expansion II: Fallout 76's latest expansion for Daily Ops introduces Double Mutation events every other weekend, a new enemy group, three new locations, and new rewards!
More to Explore:Vault 51 is now open for exploration to players in all game modes.
Check out all the details in the Fallout 76 panel here: https://youtu.be/1SGmkNCPcLQ
ELDER SCROLLS ONLINEMatt Firor and Rich Lambert took fans inside The Elder Scrolls Online to talk about the latest additions, graphical improvements, and updates coming to the game. We also debuted a new trailer and introduced new players to the numerous ways to play the award-winning online RPG.
The dust has settled from the events of The Elder Scrolls Online: Blackwood, yet schemes of Mehrunes Dagon persist in its aftermath. The Elder Scrolls Online: Waking Flame DLC continues the story and delivers two new dungeons on Aug. 23rd for PC/MAC, and Sept. 8 for consoles. Players can try ESO now through Aug. 30 during the Free Play Event.
Check out the new Waking Flame trailer here: https://youtu.be/kO2ADNBn72A
You can watch the ESO panel here: https://youtu.be/ZtkAHxca6HI
DOOM ETERNALid Software's Marty Stratton and Hugo Martin brought fans up to date on everything happening with DOOM Eternal and the upcoming Update 6.66, including new info on Horde Mode, BATTLEMODE updates, and two new Master Levels. We also revealed the Nintendo Switch trailer for DOOM Eternal: The Ancient Gods – Part Two, which is releasing on August 26.
DOOM Eternal: The Ancient Gods – Part Two | Nintendo Switch Official Trailer: https://youtu.be/I7hVpHL6Wys
Watch the DOOM Eternal panel here: https://youtu.be/NMNoswTNEPU
TESV: SKYRIMA few of Skyrim's developers sat down together for the game's 10th Anniversary and shared memories and insider stories while watching the opening moments of the game played live. Also announced during the panel was the anniversary celebration concert of the game's original score performed by the London Symphony Orchestra, livestreaming on November 11.
We also announced The Elder Scrolls V: Skyrim Anniversary Edition which contains the full game plus all three expansions – Dawnguard, Hearthfire and Dragonborn – as well all the enhancements found in The Elder Scrolls V: Skyrim Special Edition. The Anniversary Edition also contains over 500 unique pieces of Creation Club content, including quests, dungeons, bosses, weapons, spells and more.
To see BGS celebrate Skyrim's 10th, check out the panel: https://youtu.be/WU9CcCscgRM
QuakeCon continues today and tomorrow with a series of fun, fan-focused panels with community, guest stars, musical acts, and more. You can check out the full detailed schedule of events at the following LINK and learn more about all the happenings by visiting HERE
About the Author
Adrian Gunning Adrian lives in Melbourne Australia and has a huge passion for gaming, technology and pop culture. He recently finished his a Bachelor of Journalism and is currently focusing on games journalism. When not writing and playing video games, Adrian can be found in Comics 'R' Us debating the pros of the DC Universe and cons of the Marvel Universe.