OnlyFans bans porn, Sway of the FaZe Clan comments: "you t *** and you'll have to start looking for a real job"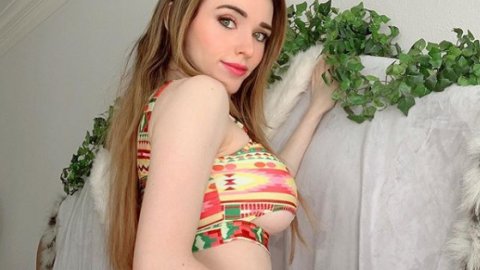 OnlyFans bans porn, Sway of the FaZe Clan comments
As you know, the social network OnlyFans has decided to ban pornographic content from its platform. You can still post nude photos, but they don't have to be explicit. Many reactions to the news, including that broken down by Sway, one of the leading players of the FaZe Clan, who used decidedly offensive words to account for his happiness: "OnlyFans
is about to
remove the porn, which means that you t *** and you'll have to start looking for a real job. "
Sway comments on porn ban from OnlyFans There has been no shortage of reactions to Sway's release, especially those who have seen strong sexism in his phrase, which actually offends sex workers, establishing a hierarchy between what should be considered work and what
should not be
defined as such.
Despite the criticisms, Sway has upped the ante by publishing a another not exactly Oxford comment: "The whores ***** and they are angry because OnlyFans was their only job."
Sway increases the dose Many at this point pointed out that to play professional should make certain exits and have asked for intervention or of the FaZe Clan, which, however, has in fact endorsed the outputs of its player, putting the hat on it.
What to say? One can think what he wants on OnlyFans and the use that has been made of it so far, but certain free offenses should be avoided, especially by a character like Sway (can you imagine a Chiellini writing certain things on social media?) Also because it is true which has been exploited to sell pornography, but evidently it has been possible to do so because there is a great demand for it. So blaming only girls, who will find alternatives anyway, seems unfair to us, especially because it is a legal business.
Why did OnlyFans decide to remove porn? For the usual reason: struggling to find investors, because no one wants to invest in a platform with prohibited or extreme content. If we want it is the same that happened to Tumblr and other social networks. Nothing new under the sun.
Source Have you noticed any errors?