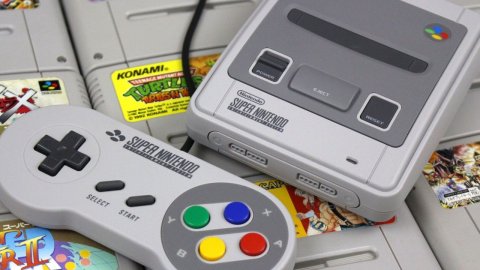 Nintendo surpassed 800 million consoles sold
Thanks to the 89 million
Nintendo Switch
sold in a few years, the big N is the first console manufacturer capable of exceeding 800 million consoles sold. Following is
Sony
with about 565 million consoles and with
Microsoft
far behind at 170 million. SEGA closed at 75 million and Atari at 35.
Only those consoles with interchangeable software were taken into the calculation, so the various re-editions of the classic consoles, the Game & Watch or the PocketStation were not considered. Compared to its more direct competitors, Nintendo started with a large margin of advantage (ie in 1983), but starting the count since Sony arrived on the market in 1994/95, the big N would have an advantage of about 95 million consoles.
Before that date, in fact, NES, SNES and GameBoy totaled 141.49 million consoles.
The ranking of consoles sold. Nintendo has benefited from almost unchallenged dominance in the handheld console sector, but Sony has also tried to enter the sector, with less luck. Microsoft, on the other hand, is stuck at 170 million consoles with 4th generation Xbox consoles.
Source Have you noticed any errors?
---
Someone paid $ 1.5 million for a 'Super Mario 64'
This is the highest amount paid for a video game.
Stay informed and join our daily newsletter now!
July 12, 2021 2 min read
This article was translated from our Spanish edition using AI technologies. Errors may exist due to this process.
A sealed copy of the 1996 Super Mario 64 video game broke records by auctioning $ 1.5 million in Dallas, Texas.
As reported by the auction house Heritage Auctions on its Twitter account , the sealed copy of the Nintendo game far surpassed the record for money paid for a video game that an intact copy of The Legend of series had set just a few days earlier. Zelda that sold for $ 870,000.
The name of the new owner of Super Mario 64 is unknown.
The Nintendo 64 was a console originally produced by the Japanese company in 1996 and was responsible for the first 3D video games in the Mario Bros. saga. It was developed to succeed the Super Nintendo and to compete with Sega's Saturn and Sony's PlayStation. .