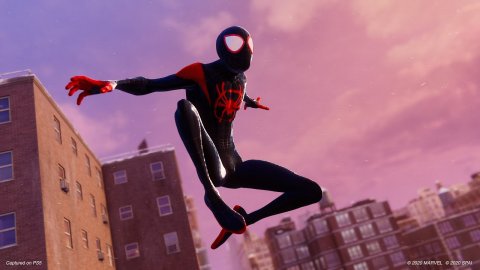 Marvel's Spider-Man Miles Morales
Insomniac Games to celebrate Spider-Man Day has shared a number of interesting statistics from
Marvel
's Spider-Man Miles Morales. Considering that we are
talking about
one of the most played titles on the
PlayStation
platforms with over 6.5 million copies sold, the data shared by the developers includes mind-boggling figures.
The statistic that surely catches your eye is that Marvel's Spider-Man Miles Morales has been played in total for over 11,000 years. In short, the players have spent a very long time climbing the walls and fluttering among the skyscrapers of the virtual Big
Apple
of Insomniac Games, without forgetting the duties of a superhero. In total, in fact, over 78 billion enemies have been defeated and over 190 million crimes averted.
Many then went on the hunt for collectibles, given that a total of more than 224 million were obtained. Another interesting data is that relating to the use of the subway, over 62 million rapid journeys in total. In the tweet below you can view all the statistics shared by Insomniac Games on the occasion of Spider-Man Day.
In the meantime, we are already talking about a possible sequel, with the actor of Miles Morales who may have anticipated the start of work on Marvel's Spider-Man 2.
You have noticed errors ?