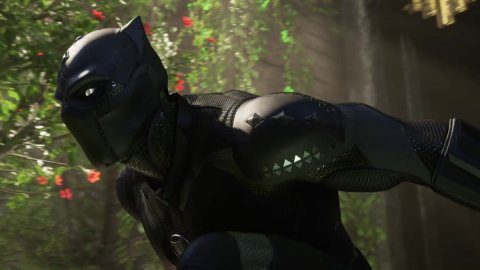 Marvel's Avengers
Marvel
's Avengers War for Wakanda expansion is coming and Square Enix to cheer the wait has released an animated trailer starring Black Panther.
The movie talks about T'Challa, a phenomenal warrior, worthy of impersonating Black Panther. But also a man marked by a terrible tragedy, with the constant fear of being betrayed and endangering the people he loves. Will he
be able to
face the threat posed by Ulysses Klaue?
We'll find out on August 17, the release day of the completely free expansion, War for Wakanda from Marvel's Avengers. In addition to adding Black Panther as a new playable superhero, the expansion will introduce two new villains, a new environment to explore, the Birnin Zana outpost, new enemies and missions to face alone or in multiplayer.
Thanks to this expansion, Square Enix and Crystal Dynamycs once again demonstrate their willingness to support Marvel's Avengers with constant updates and new content. Since launch, eight new playable heroes and numerous missions to face alone or with friends have been introduced, as well as dozens of costumes inspired by the universe of Marvel's superheroes.
Meanwhile, the recent free weekend on PC Marvel's Avengers was a real success, with thousands of players repopulating the servers.
Did you notice any errors?