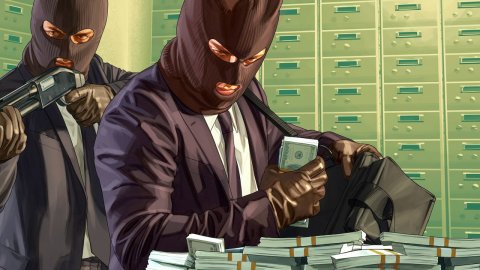 Despite almost 8 years having passed since its release on
PS3
and
Xbox
360, GTA 5 still brings staggering revenues to Rockstar. We are talking about as much as $ 2.5 million a day, according to a recent analysis.
According to NetBet estimates of GTA 5 sales figures for the past two years, Rockstar's blockbuster has generated profits start at 911 million dollars in 2020. Staggering numbers, which are even more surprising if you think that we are talking about an increase of 53.11% compared to 2019. One of the reasons undoubtedly is the pandemic, which for better or for worse has given much more free time for players to devote themselves to the title, especially GTA Online.
GTA 5 Always according to NetBet data, GTA 5 on average generates proceeds of 2.5 million dollars per day, about 1,733 dollars per minute. Numbers that, among other things, could further improve with the launch of the
PS5
and Xbox Series X
versions | S, set for next November 11th.
In short, not only does GTA 5 continue to invoice mind-boggling numbers after 8 years from its launch, but it has even increased its turnover over the last few years. If you're still wondering why Rockstar isn't in such a hurry to bring GTA 6 to market now you have your answer.
Staying on topic, Rockstar could be hard at work on remasters for GTA 3, Vice City and San Andreas.
Source Have you noticed any errors?