Elden Ring
The new action role-playing game Elden
Ring will not be
released until January 21, 2022. But many fans are already wondering whether the hardware of their current computer will be sufficient
to be able to
play the PC version. In this regard, there is now at least a first hint. As a current report by Gameinformer magazine shows, there is already some information on the system requirements.
According to this, you need at least an Intel Core i5-2500K processor, a graphics card on par with a GeForce GTX 770 and eight gigabytes of RAM to immerse yourself in the world of Elden Ring (buy now € 59.99). The recommended system requirements are of course somewhat higher. Here it would have to be an Intel Core i7-4770K, a GeForce GTX 1060 and twelve gigabytes of RAM.
However, this information has not yet been confirmed by Bandai Namco or the From Software developer studio. Therefore, you should at least enjoy the whole thing with a certain amount of caution. Here is an overview:
Minimum system requirements
Processor: Intel Core i5-2500K / AMD FX-6300 RAM: 8 GB Operating system:
Windows
7 SP1 Graphics card: Nvidia GeForce GTX 770 (2 GB) / AMD Radeon R9 280 Pixel Shader: 5.0 Vertex Shader 5.0 Free hard disk space: 150 GB
Recommended system requirements
Processor: Intel Core i7-4770K / AMD Ryzen 5 1500X RAM: 12 GB Operating system: Windows 10 Graphics card: Nvidia GeForce GTX 1060 (6 GByte) /
AMD Radeon RX
480 (4 GByte) Pixel Shader: 5.1 Vertex Shader: 5.1 Free hard disk space: 150 GByte Source: GameInformer
---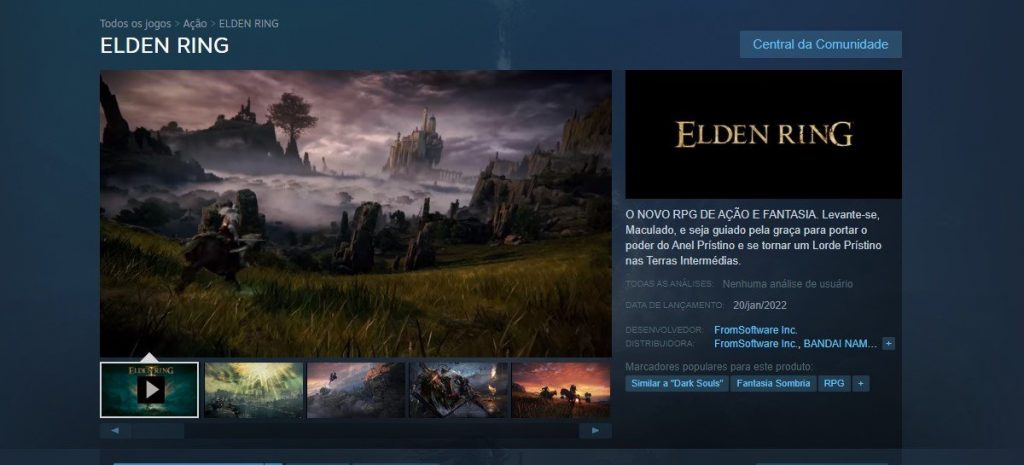 The Steam page for FromSoftware awaits the action game Elden Ring with a number of screenshots from the game itself, as expected, in addition to the gameplay trailer revealed a few months ago. The game was unveiled this summer, and the game's Steam page went online. There is no description of what the game is about, it is just a collection of screenshots.
There are 19 screenshots on the main page of the game, many of them from the recent gameplay trailer. The screenshots give players an idea of the locations they will explore and the enemies they will encounter. Still, there are a few players the players may not be familiar with, so it's worth a look.
Elden Ring was unveiled to the gaming community in the summer, and now it's finally here, and the game Steam page has gone online. The site has no surprises, but some screenshots from the game that fans have been waiting for. The steam page focuses on the three main components of Elden Ring – character customization, online gaming, and the open world.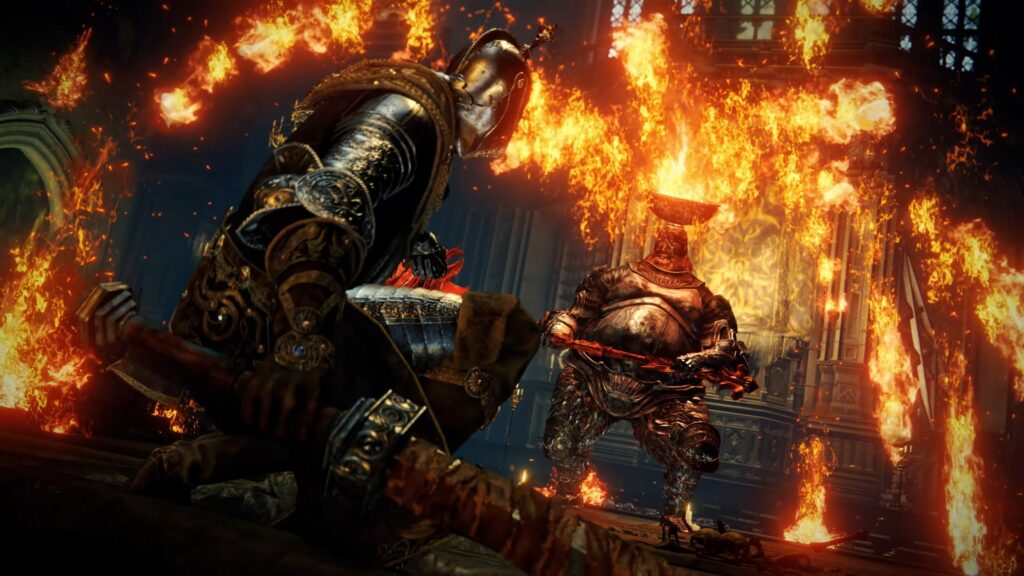 The game will launch sometime next year. Console gamers can pre-order the game from various retailers while PC gamers wait for news to be released. The physical version of Elden Ring can be pre-ordered for $60 at GameStop, Amazon, Walmart, and Best Buy in the US and the UK.
so if you haven't pre-ordered yet, you can check out some nice screenshots and enjoy the vivid marketing copy. The Elden Rings unveil trailers featuring unique mythical creatures such as werewolves, moving pots, mounted battles, and epic battles. In the trailer, the game doesn't reveal much in terms of gameplay, but more than one word is shown, and spears and hammers get screen time, making it look like it will be a melee-focused FromSoftware game.
The new action role-playing game picks up on parts of previous soul-like games, such as the ability to jump between player worlds to wreak havoc and work together to defeat challenging bosses. From software Elden Ring there will be an extended single-player experience, with a multiplayer component for the shared world included in the game. The multiplayer is expected to peak during the opening week when a flood of players will enter Miyazaki's fantastic game world.
Comments
comments