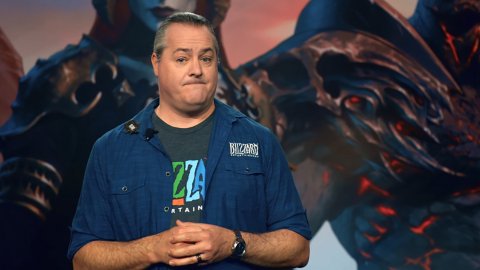 J. Allen Brack has decided to step down as president of
Blizzard
and leave the company following accusations of discrimination in recent days, according to what Jason Schreier reported.
After the new related testimonies to the
Activision Blizzard case
and a situation that has become really complicated, Brack has therefore assumed his responsibilities and communicated his decision to the staff.
Although the motives of the now former Blizzard executive are clear, apparently Activision Blizzard president Daniel Alegre reportedly emailed employees that Brack will be leaving the company simply to seize new job opportunities.
Suited for male chauvinism and maltreatment of female workers, Blizzard will henceforth be managed by Jen Oneal and Mike Ybarra, who will play the role of co-leader of the company.
In this regard, Schreier talked about how titles mean a lot in the corporate world, and how we've moved from CEO for Mike Morhaime in 2018 to president for Brack so far, to get to the concept of co-leader.
For the journalist, this communication strategy would only confirm who really commands in Activision Blizzard, namely Bobby Kotick, who a few days ago promised that the company will change.
Source Did you notice any errors?