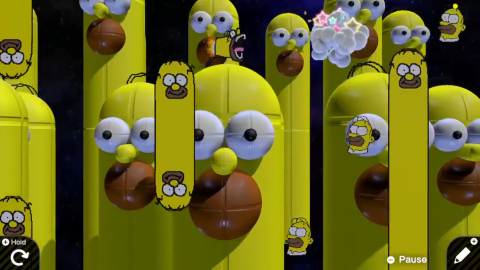 Nintendo
Italia has announced that the Video Game Laboratory for Nintendo Switch will also arrive in physical stores in September. Video Game Lab Available on Nintendo eShop on June 11, Nintendo Switch Video Game Lab will be available in physical version at retailers across Europe from September 10. For all aspiring game creators who wish to try Video Game Lab, a free demo version is available to download from Nintendo eShop.
Featuring a series of interactive lessons that guide players step by step, Video Game Lab allows anyone to learn the fundamentals of game creation from Nintendo experts, without the need for previous experience.
This is our Video Game Lab review.
Through these lessons, players will discover how to build games from scratch by placing colorful creatures called Nodons and linking them together. There are dozens of Nodons in the Video Game Lab, each with their own unique function and personality to match. With the help of the Nodons, anyone can go from a blank screen to a working video game prototype in the blink of an eye, with programming concepts presented in a fun and accessible way. Once they have progressed through the lessons, players will be well equipped to start bringing their game ideas to life in Free Programming mode.
In both lessons and Free Programming, you can switch between the programming screen and the game screen at the push of a button, allowing aspiring creators to tinker with their programming and quickly test their ideas in the game.
Friends and relatives will also
be able to
exchange their creations, via the Internet or via a local wireless connection. It's a great way not only to show off your designs, but also to try out games made by others. By activating the Free Programming mode you can also study in detail the programming of games created by other users and learn something new!
Have you noticed any errors?