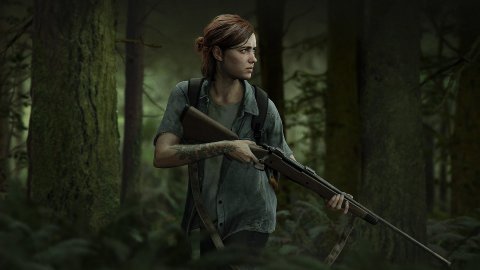 The Last of Us
2 could receive its own standalone multiplayer expansion with the possible arrival of Factions, considering the search for specialized personnel in the sector that seems to characterize the recent expansion of
Naughty Dog
.
In the tweet reported below it is in fact it is possible to see the amount of open positions with job advertisements at the famous
Sony
internal team, many of which refer to multiplayer, especially as regards the programming and game design section.
Many of these recruitments are moreover for temporary posts, so it would seem to be a specific project to be completed with a temporary increase in staff, without this becoming definitive, however, which could coincide with the construction of a title of a certain caliber but not intended to change the internal structure of the team.
The description could correspond to the alleged The Last of Us 2: Factions, or the standalone multiplayer mode for The Last of Us 2, which according to several rumors is in development at Naughty Dog and should be released as the team's next project.
A multiplayer for The Last of Us 2 was in fact initially planned, based on what has emerged in recent months, but has been cut from the project to allow the team to focus exclusively on the story and not lengthen too much the time of development, however it is possible that the idea was recovered at a later time, as various insiders have been claiming for some time.
Source Did you notice any errors?