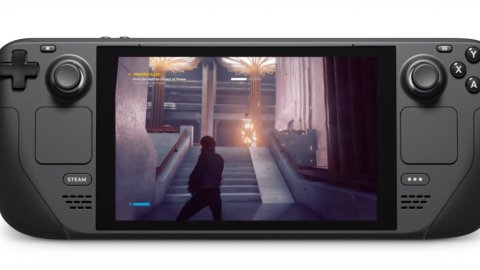 Steam Deck natively supports mods, obviously including those downloadable from Steam Workshop. This is the first console to do this, even if it must be said that we are talking about a hybrid hardware that has all the features of a normal PC and that is completely open.
Steam Deck mod support was revealed by Valve's Greg Coomer and Pierre-Loup Griffais in an interview with IGN: "You can do everything you'd expect from a PC ... we built this device to support everything. "
The version of Steam that will run on the Steam Deck is the same as the normal PC, only adapted in the user interface and controls:" so
there will be
all its features like the Steam Workshop and built-in support for mods. "
So
it will be
possible to download and install mods from sites like ModDB and Nexus Mods as you do on a normal PC, the same way you can download games from others stores such as
Epic Games Store
,
Ubisoft
Connect, GOG and Origin.
Basically it confirms Valve's philosophy that it is not looking to break into the console market, but just wants to provide its Steam users with a way to carry around their library and play it wherever they want.
You have no were you errors?