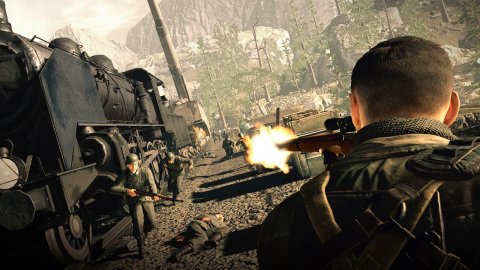 Rebellion has released Sniper Elite 4 Enhanced for
PS5 and Xbox
Series X and S. This is a graphically updated version of the base game, with 4K graphics and 60 frames per second. Loading times have also been improved, now much shorter.
Those who already own Sniper Elite 4 for
PS4
or Xbox One will receive the upgrade to the Enhanced version completely free (valid for console families, therefore not from PS4 to Xbox Series or Xbox One to PS5).
Let's read the official description of the game:
Discover unprecedented freedom of sniping in the largest and most advanced WWII shooter ever created . Experience third-person tactical combat, make risky choices and feats across massive levels, as you free wartime Italy from the grip of fascism.
Set in the aftermath of its award-winning predecessor, Sniper Elite 4 tran
sports
players to the beautiful Italian peninsula, amidst sunny Mediterranean coastal towns, ancient forests, mountain valleys and colossal Nazi mega structures.
Secret agent and sharpshooter Karl Fairburne will have to fight alongside brave men and women of the Italian Resistance and defeat a new terrible threat that could nip the Allied counter-offensive in Europe in the bud.
For more details, read our Sniper Elite 4 review.
Have you noticed any errors?