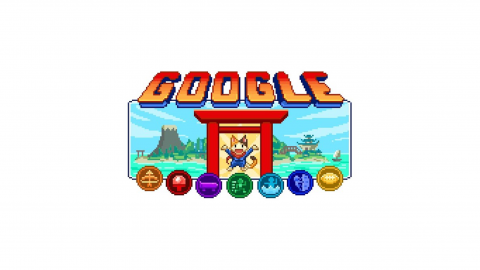 Google
Google recently launched the celebratory Doodle for the
Tokyo 2020 Olympics
which is in effect a real video game, so much so that it has now become the subject of speedrun, with ongoing challenges between various players to set the completion record.
We have seen how the
latest doodle is
a full-blown role-playing game dedicated to the Olympics, a 2D browser game that recalls the classic graphic style of the JRPG but with various mini-games that refer to it. to different
sports
disciplines, which also require a certain skill in terms of timing and precision.
By leveraging these aspects, the challenge has been unleashed among the speedrunners, who are taking completion records to truly impressive levels . At the moment, the best performance is a tie between three, namely those of ExaminationMassive95, stratpat1964 and dishadow99, which apparently all managed to complete the climbing game in 11 seconds.
Inside the Doodle there are seven sporting events: marathon, rugby, table
tennis
, skateboarding, synchronized swimming, archery and climbing. Each sport is the protagonist of a short mini-game with a different setting and gameplay, but being able to complete them in such a few seconds is truly a remarkable undertaking.
There are currently several challenges underway for each of the specialties , meanwhile
you can see
an 11 second speedrun on the climbing mini-game at this address, as proof of the performance.
Source Did you notice any errors?
---
Google Software Engineering Manager Prep bundle: Get this training package for just $40
© StackCommerce (Image: StackCommerce)
Since the five biggest tech companies – Google, Apple, Microsoft, Amazon, and Facebook -- don't really care where their employees learn their skills, there's no reason to take out heavy loans or even time away from your current position to break into a well-paid career in the tech industry. And if you aren't sure exactly which field to pursue, you're in luck. The 2021 Google Software Engineering Manager Prep Bundle offers train-at-your-own pace courses across a wide variety of topics.
Budding web developers can benefit from the 'UI Design' and 'JavaFX: Build Beautiful User Interfaces' courses. Or, if you'd just like to pump up your resume with a couple of impressive certifications, the 'Certified Information Security Manager (CISM)' and 'ISACA CISA (Certified Information Systems Auditor) 2021' classes can help you prepare.
CONSTELLATION BRANDS, INC.
Are you fascinated by the way natural language processing is used for things like text classification, spam detection, neural machine translation, and other practical applications? Then you'll want 'Data Science: Natural Language Processing (NLP) in Python', followed by 'Advanced NLP & Sequence Models with Deep Learning'.
Big Data skills are always in demand, and the 'Big Data Code Optimization in Python NumPy: Sound Processing' course in this bundle is enormously popular, it was rated a perfect 5 out of 5 stars by former students. Aerospace and Robotics Engineer, Mark Misin, garnered an excellent 4.7 out of 5 stars instructor rating, as well.
If you'd prefer to dive deeper into more business-focused skills, the 'Business Data Visualization, Analytics & Reporting with Google Data Studio' course will teach you to master the free tool Google created specifically to wring the very last drop of value out of data analytics to provide business intelligence. And 'Learn How To Use Artificial Intelligence In Digital Marketing' will help you turbocharge your marketing campaigns.
Don't pass up this chance to develop advanced skills in so many different tech fields while training at your own pace. Grab The 2021 Google Software Engineering Manager Prep Bundle today, while it's available for only $39.96.