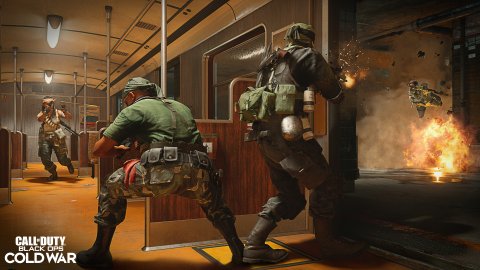 Activision is starting to thwart AI cheats
Activision is starting to thwart AI cheats that have been making a lot of talk lately. In fact, the YouTube channel that advertised them has been closed, as reported via Twitter by the Anti-Cheat Police Department, a profile that deals with finding and reporting systems for cheating in video games.
As we have indicated in our news Previously, a promotional video showed the use of an AI-powered cheat system that analyzes elements such as the movement of enemies or even specific weapons that are in use in order to effectively activate an automatic aiming and firing system. The system allows in practice to aim in a generic way in a certain area and the rest is done by the cheat.
Activision, however, has begun to thwart this: first of all, it has shut down the YouTube channel, but this is probably the simplest part. The cheat is on sale for now, but it is probably only a matter of time before removal, now that Activision is aware of the matter.
For now we have nothing else to do but wait. This type of cheat also promises compatibility with consoles. To date
PlayStation
and
Xbox
have not had to deal with cheat systems equal to the PC ones: we hope the situation does not change.
Finally, we
would like to
point out that Activision
Blizzard
has invested 100 million in PlayStudios.
Source Did you notice any errors?