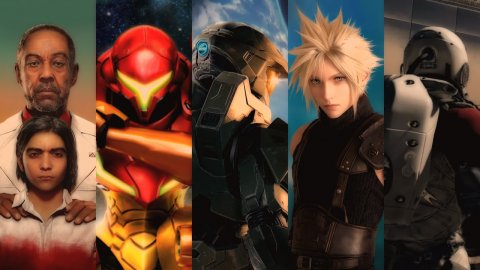 The weekend is a sacred time for many players. These are the days in which you can take your mind away from school and work to
be able to
devote body and soul to video games. For this reason we ask you: what will you play this weekend? This is a freshly released game, who said Ratchet raise your hand, or something? Or will you follow all the news coming from E3 2021 in silence? On the other hand today there is
Ubisoft
, while tomorrow
Xbox and Bethesda
!
As
we have to
ld you and by now you know, we have organized a whole series of live marathons to keep you company during these days of the fair. Today there is the Ubisoft conference live with us on Twitch to follow, while tomorrow is the time for Xbox and Bethesda.
But some of you, maybe the
PlayStation
fundamentalists, are not interested in the future right now because they already have a game worth savoring in their hands: Ratchet & Clank: Rift Apart. Our review is about a stellar game and we don't blame you if between conferences you want to get your hands on the DualSense to help the Lombax and his faithful friend.
In addition, in these days we have reviewed two games very interesting as Sixit, a strange roguelike adventure, and Chicory: A Colorful Tale, an exciting journey from the creator of Wandersong. Will they be your destination?
Or are the classics FIFA 21, Fortnite, Roblox and Minecraft waiting for you?
Many different experiences, but maybe you are recovering something from every gamer's endless backlog self-respecting. What will you play? Please let us know in the comments!
Have you noticed any errors?