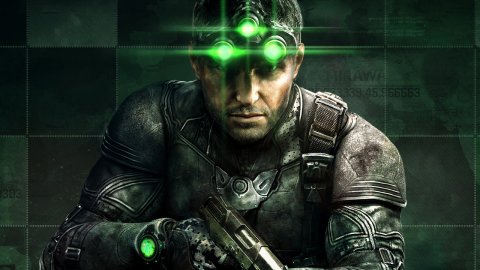 Ubisoft
Through a leak we have the opportunity to discover one of the possible games that
Ubisoft
will show at E3 2021. Let's talk about BattleCat (clearly a code name), a multiplayer PvP game that seems to be a fusion of Splinter Cell, Ghost Recon Breakpoint and Division, which would unite in a single title of the Tom Clancy saga.
According to what has been shared by Zer0Bytes_, Ubisoft's game characters will include Echelon from Splinter Cell, Wolves from Ghost Recon Breakpoint, as well as Cleaners and Outcasts by The Division. Each character is basically a class with their own unique abilities, at least as indicated: for example, Echelon has a radar for stealth and Wolves has additional armor, while Outcasts can use Divine Intervention to prevent allies from dying for some time, if I'm within reach.
The BattleCat leak also signals that there
will be at
least two modes: Escort, which requires attackers to bring a package to an extraction zone and defenders to stop them, and Ringleader, a mode in which players must fight to collect rings from defeated opponents. Zer0 says testing of the game started last January. That's all we know about this alleged Ubisoft game for now.
As always, remember that we are talking about a leak, not official information: it is possible that none of this is real or, simply, that it is not representative of the final Ubisoft game.
There is not
hing left to do but wait for new information from the French company.
In the meantime, still talking about Ubisoft games, we
would like to
point out the synopsis of the Assassin's Creed Valhalla Paris DLC.
Source Did you notice any errors?
---
Ubisoft Reportedly Working on Tom Clancy PvP Game That Combines Splinter Cell, The Division, and Ghost Recon
Images from an in-development game called BattleCat have leaked online, showing something that combines several of Ubisoft's largest Tom Clancy games into an objective-based PvP multiplayer game.
The images, posted to Twitter by account Zer0Bytes0, have been reported on by VGC, which claims the information is authentic and relates to a first-person shooter in development at Ubisoft for PC and consoles. BattleCat is allegedly in early stages of development and will not be shown at Ubisoft Forward later this week. Zer0Bytes0 claims that testing began 'around January'.
BattleCat appears to allow players to take on a role within of one of four prominent Tom Clancy universe factions; Echelon from Splinter Cell, the Wolves from Ghost Recon: Breakpoint, and the Cleaners and Outcasts from The Division. Each faction has their own specific playstyle; the leaked images have text that explain that Echelon players are invisible on the mini map and can reveal the locations of enemy team members, which links them to the stealth and intel gameplay of Splinter Cell. The Wolves, meanwhile, are described as having additional armour, flashbang resistance, and personal shields. The Cleaners are apparently damage specialists with napalm turrets, flame-spreading drones and extra grenades, while the Outcasts are a healer support class with health regen and a 'Hive' gadget (possibly similar to the Hive used in The Division games).
These faction characters also have ultimate abilities; the Outcasts can use 'Divine Intervention' to prevent allies from dying for a limited time. The Wolves, meanwhile, have a large mobile area-of-effect shield for use in push or defence situations.
The leaked details reveal two game modes; Payload - which sounds similar to Overwatch and Team Fortress 2's escort-style matches - and Ringleader, in which teams must collect rings from fallen players in a manner that sounds akin to Call of Duty's Kill Confirmed. The player with the most rings becomes the leader, and must survive for 30 seconds to bank their rings and increase their team's score.
If it proves to be genuine, BattleCat won't be the first Tom Clancy mashup Ubisoft has created; it announced Tom Clancy's Elite Squad in 2019, a crossover for mobile that featured characters from Splinter Cell, Rainbow Six, The Division, and Ghost Recon: Breakpoint.
Ubisoft recently announced an intent to focus less on AAA and further explore the free-to-play space. It's not clear if BattleCat is intended to be free-to-play, but it does at least sound like a non-AAA Ubisoft open world game, and does have the potential to be funded by microtransactions. If this were the case, it would join the upcoming The Division: Heartland as one of Ubisoft's next steps in free-to-play gaming.
Matt Purslow is IGN's UK News and Entertainment Writer.