Starfield will not arrive on PlayStation 5
Waiting to discover Starfield with a reveal, perhaps at E3 2021, Jeff Grubb (journalist and insider of the gaming world) has practically put an end to the issue of exclusivity. The new Bethesda game, developed internally with a team led by Todd Howard, will not arrive on
PlayStation
5. Grubb affirmed it with a tweet launched in the Italian night and now there is only confirmation, which will arrive precisely during the reveal of the game.
Starfield is a decidedly unknown product. Presented at E3 2018 and defined by Todd Howard as the true next gen gaming experience, the title is still far from showing itself. Despite this, in the last few weeks, several leaks have begun to appear, which would indicate a reveal really close to three years from that teaser launched from the Los Angeles stage. In these 36 months, however, a lot of water has passed under the bridge: the new consoles have been made official and above all Zenimax has been acquired by
Microsoft
, with the Redmond house taking home a decidedly inviting IP package, including which precisely the Bethesda games. While initially there was a lot of confusion about the fate of some franchises such as The Elder Scrolls and Fallout, this first step may have revealed the line regarding internally developed products.
According to Grubb, therefore, Starfield will be an exclusive
Xbox
Series S,
Xbox Series X
and of course PC. All through the
Xbox Game Pass
service, even if the journalist and insider did not specify on which clients the title could be distributed. Considering that the Redmond house has begun to bring some of its titles also on Steam, the hypothesis that Xbox Game Pass may be the only one to welcome the new original IP from Bethesda after more than ten years still appears remote.
Starfield is exclusive to Xbox and PC. Period. This is me confirming that. https://t.co/j78Msk8nyG
- Jeff Grubb (@JeffGrubb) May 15, 2021
As for the launch window, although Grubb does not mention it, it is now clear that Starfield does not is only close to the reveal but also to the debut on the market. The modus operandi of Bethesda, in fact, is always the same at least as regards the publication: an in-depth reveal and an arrival on the target platforms within six months. Barring any denials or surprises, then, Starfield should debut by autumn 2021.
Are you running out of space on your Xbox Series S or Xbox Series X? SEAGATE memory expansion awaits you on Amazon.
---
Starfield Will Not Be Coming To PS5, Exclusive To Xbox And PC Journalist Confirms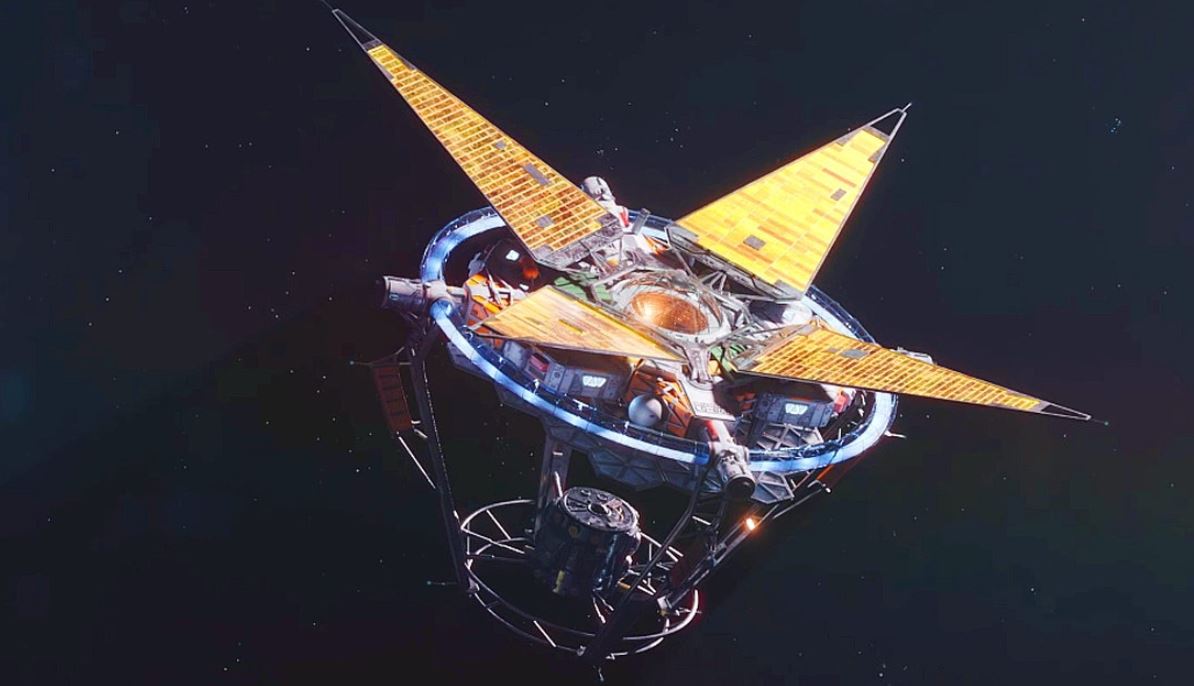 Journalist Jeff Grubb, who has a number of inside sources and revealed details about games in the past has come out and confirmed that Starfield will be exclusive to Xbox and PC platforms, not hitting PS5 at all.
The news comes as the waters were beginning to get muddied about the exclusivity regarding the game and Jeff Grubb wanted to clear up his statement and confirm the exclusivity clearly.
This news isn't particularly surprising for those who have been following the game and Bethesda as Phil Spencer said earlier this year that new Bethesda games would only release on platforms where Game Pass exists. But, if you want to get a look at what you might be missing out on, you can see some of the leaks from last year here.
Starfield is exclusive to Xbox and PC. Period. This is me confirming that. https://t.co/j78Msk8nyG
— Jeff Grubb (@JeffGrubb) May 15, 2021
Related Content – Sony PS5 Complete Guide – A Total Resource On PlayStation 5
What are your thoughts on losing out on Starfield and will you be buying a PC or Xbox to play it?
Starfield is expected to release for Xbox Series S/X and PC.
Source – [@JeffGrubb]