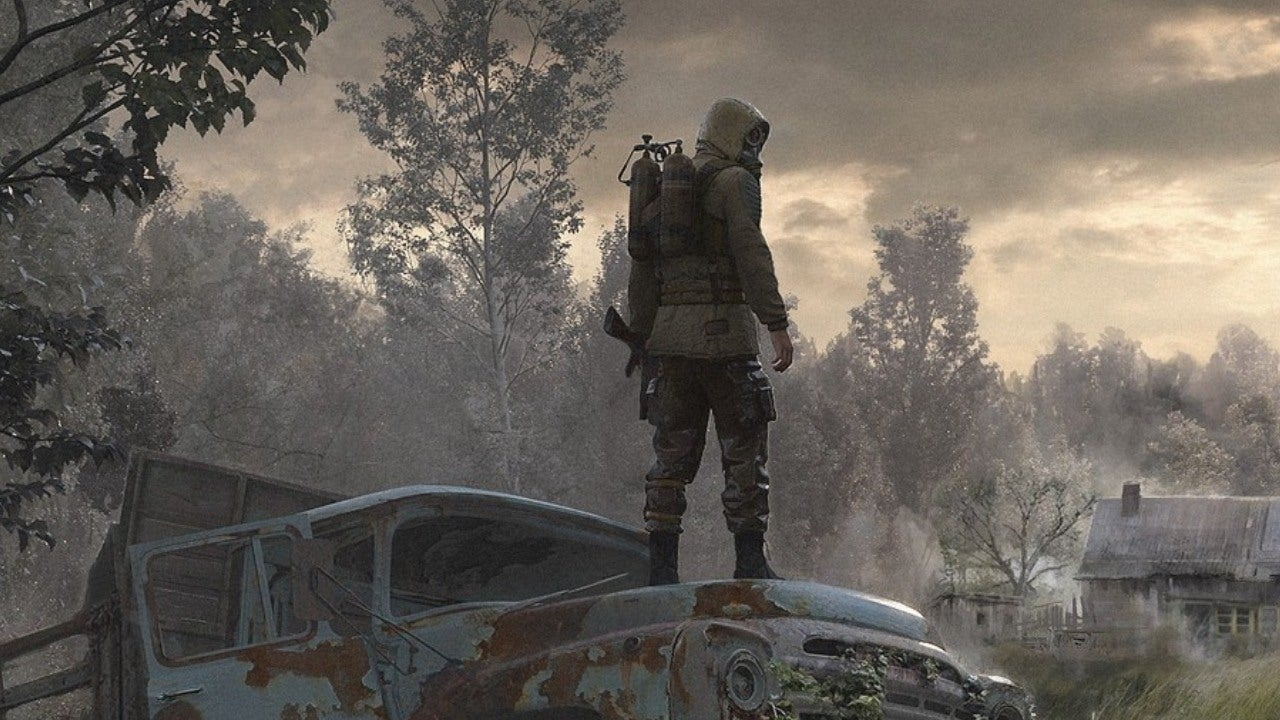 STALKER 2
Since the game's new announcement, GSC Game World has not hesitated to express a lot of ambitions for the title. S.T.A.L.K.E.R. 2 is relatively discreet for the moment, but the creators are starting to express themselves on the title, and in particular on its
Xbox
exclusive status (console & PC). Asked about this choice by Gaming Bolt, GSC Game World said in particular that the existence of the Game Pass was decisive:
We negotiated the possibilities with
Microsoft
and saw several good opportunities for the brand, including the Game Pass.
Also questioned on the possibility of seeing the title out one day on
PS5
, the developers are clear. Nothing is impossible, but that is clearly not the idea at the moment:
There are no plans at the moment. We are focusing on the
Xbox Series X
/ S version.
On Xbox Series X and S, GSC promises 4K and Ray Tracing. On Xbox Series X in particular, the title could go up to 120 fps on compatible devices. As a reminder, the title will invite players into an open world in which a certain number of assets have been made using photogrammetry. As for the story, here's what GSC told us a few months ago:
Bounty hunters dive deep into the Zone, driven by the treasures and mysteries they contain. Some of them run away from their past, others are blinded by money and some are obsessed with finding the truth behind all the mysteries. No matter what makes their heart beat, these people are known as S.T.A.L.K.E.R. You are one of them.
---
STALKER 2: 'No plans' for PS5 release, says GSC Game World
In a recent interview, developers from GSC Game World announced that a PS5 version of STALKER 2 is not currently being planned or worked on.
'No plans for now,' the developer said. 'We negotiated the possibilities with Microsoft and saw several good opportunities for the brand — including Game Pass. We're concentrating on the Xbox Series X/S version.'
This means that, at least for the time being, STALKER 2 will remain an Xbox console exclusive (the game is also releasing on PC). The developer's interest in Xbox Game Pass also strongly suggests that the game will be available through the program, which is great news for Game Pass subscribers. STALKER 2 is one of the most highly-anticipated games of 2021, so it's exciting to think that it may be coming to Game Pass.
What do you think of STALKER 2 becoming an Xbox exclusive for the foreseeable future? Are you excited to play the game when it releases? Let me know. STALKER 2 is expected to launch later in 2021 for $40-60 on Xbox Series X, Xbox Series S, Xbox One consoles, and Windows 10 PCs. It may end up being one of the best Xbox One shooters out there, so you should keep an eye on it! I also highly recommend the original STALKER games, as they're quite excellent even with their jank.
Welcome to The Zone
STALKER Bundle
Three games in one
This awesome bundle contains the three first STALKER games and will be a perfect primer for STALKER 2.
Play more games
Xbox Game Pass Ultimate
It'll last you a couple of months
Xbox Game Pass gives you access to over 200 games for one monthly fee. Xbox Game Pass Ultimate also adds Xbox Live Gold to the package so you can play online with your friends.
We may earn a commission for purchases using our links. Learn more.